During Michigan Tech's Winter Carnival event, I started thinking about how continuous improvement works with events that have a really long time between them. The preparation work for Winter Carnival has a flow to it. There are always things like the free chili from The Library restaurant, broomball games with free hot chocolate, and most importantly the creation of some amazing snow statues. This epic event couldn't happen without a flow and organization through standardized work. One very key part of standard work for projects with a long time frame between events is the reflection from year to year by the committee heads on what was done well and what can be improved for the following year.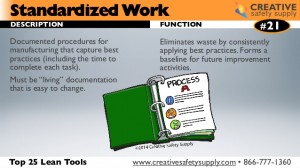 Last year the Blue Key Honor Society, the group who organizes Winter Carnival, reached out to the continuous improvement office, and the office facilitated an event to help them organize their workflow. From this event not only were Lean practices introduced into the organization, but also Lean knowledge was shared with students who can take the knowledge they learned into other activities they participate in, both on campus and off.
If you're an advisor for a student organization or a student member who has a process you're responsible for and would like some coaching to create standard work, feel free to contact the office of continuous improvement at 906-487-3180, e-mail improvement@mtu.edu or request a Process Improvement Event here. We can show you how to use things like knowledge folders, process maps, and 5S, or facilitate a Kaizen event to improve your process.
Annual events around campus like orientation week, semester break and Winter Carnival can be greatly aided with Improvement events. However, they aren't the only time to apply Lean principles to a process. Let's not waste any time finding areas to improve and work towards making 2015 the best year yet!