Recently I have done what most college sophomores do- I moved out into my own duplex with a few friends. The experience has been liberating and I am excited to see what the year brings. However, I haven't been excited to see the waste I have brought into my new lifestyle of blissful freedom. While unpacking boxes I found myself wondering "When was the last time I wore that shirt?" "What on Earth are these random bits and pieces of paper?" "I don't even remember the last time I was even interested in this!" Needless to say, I have a lot of junk that doesn't need to hang around any longer.
Fortunately for me, my job is centered around continuous improvement! Instead of immediately jumping to the conclusion that I need to throw all of my possessions away and start over again to get away from this overwhelming mess, I came up with a game plan for this weekend that will surely get my things in order. I will be doing an overhaul of my things using 5S- Sort, Set, Shine, Standardize, Sustain. I will start by going through all of my boxes and removing the things that I don't need. Then I will make sure it is all clean (going out of order here, so I'm not putting dirty clothes away in my closet) and put it away in various locations around my room. In order to sustain my soon to be limited collection of valuables I am going to refrain from hoarding clothing and going through my things every 2 months to ensure that I am not to accumulate a surplus of unnecessary items. Daily, I am going to tidy up my room and this will keep my worldview from growing cluttered and overwhelmed.
Continuous improvement has brought a lot more to my life than just a job. It has given me a new way of looking at problems, fragmenting them into manageable pieces, and fixing them without jumping ahead of myself. I recommend that everyone who has trouble with waste, use 5S to help tidy their surroundings- I promise you'll be able to breathe easier afterwards.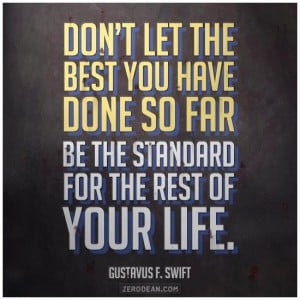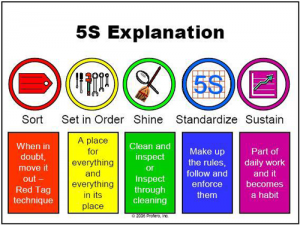 Aspen Holmes
Student Process Improvement Coordinator
The Office of Continuous Improvement