Data collection can be a tricky thing, especially in a Higher Education setting. We tend to have to get creative in identifying what data would be helpful in representing improvement, as well as how we can collect the data using the resources we already have. This need for creative thinking skills tends to make brainstorming a collection plan seem ambiguous and maybe even insignificant at times.
We can easily generate a process map for the current state and future state and then count how many steps were eliminated, but what if five steps were removed, and one was created? It would appear (numerically) as if four steps were removed. Which is true, but how can we account for the process change in the new step? How can we measure that the new process adds more value than the old process? How do we represent the waste of five steps versus one new step? This is where our creative thinking ends and we decide that removing four steps is "good enough."
In a video I recently watched, Mike Wroblewski, a senior consultant from the Kaizen Institute, shared a little bit about all the things we should consider before we create a data collection plan. The part that really stuck with me was his emphasis on going to the Gemba, the place where work is done, and asking questions. Wroblewski's video showed me, that you can't fully grasp the current state until you immerse yourself in the environment of the user, even if it is only observation. Once you've gone to the Gemba, it becomes more clear what the steps in the process are. From here you can identify metrics that represent the frequency of an event, such as the number of corrections to file, or that represent importance. For example, how critical is it that this step be in the process at all.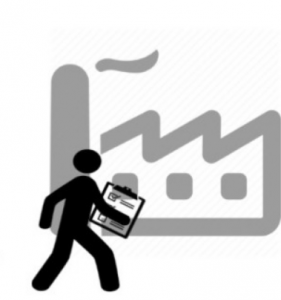 By now you're probably thinking, "this is all great, but why do we even care about metrics?" Results. When you think of a research project, you want to know the results. When you missed the ending of a baseball game, you want to know the results. When you hear of someone applying for a new job, you want to hear the results. We as humans are hard wired around, "what happened next?" Lean and Continuous Improvement is no exception to this. When an improvement event is initiated, we soon begin talking about data collection before and after a kaizen so that we have results to showcase the work that was done. Metrics can be the difference between a department hypothetically getting $500 towards improvement efforts or $50,000. Metrics and results drive more people to put in the energy to improve their work from good to great.
This outlook and approach towards data collection is one that our lean practitioners here on campus have been trying to implement more and more, as well creating a more systematic approach towards getting numbers easily, accurately, and that will also provide meaningful data.