Sustainment is arguably one of the most challenging parts of a Kaizen, or more, the most challenging part of Post-Kaizen. It can sometimes be very easy to drop a new process when there is stress, even though the old process was stressful as well. However, the old process brought along stress that you became conditioned to, it produced a level of stress you were used to, versus a new stress. This tends to negate all the hard work you put into the Kaizen itself. Processes can be broken down, the improvement measured through its results, but what happens when you revert to old ways as soon as there is resistance? How does one keep themselves from back-sliding after making new improvements?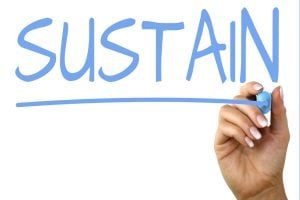 Involvement: One vital part of maintaining improvement is engagement of your entire team, the entire workforce involved with the process. Sustaining improvements isn't the job of one, but it's accomplished through the work and perseverance of many. When everyone is involved with a process and the completion of that process, then you have many people invested in its sustainment. When there is only one or two out of the whole who are invested in improvement, it becomes easier to revert, as everyone is not on the same page.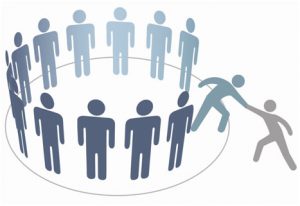 Metrics/Data: Evaluating your improvements and its progression is also important Post-Kaizen. The data and metrics collected through the Kaizen show the improvement itself, and go on to show the improvements growth afterwards. Data and metrics can help with sustainment in that they will show you where improvement is falling-off, or where adjustments need to be made. Part of the services our office provides was implementing a 2,4,6 month check-in for Kaizens, which go over the improvements that had originally been made and the data and metrics collected along the way. This allows everyone to visually see how the metrics flux, and whether the metrics values have gone up or down due to lack of adherence to the sustainment plan, or because the new process needs some PDCA.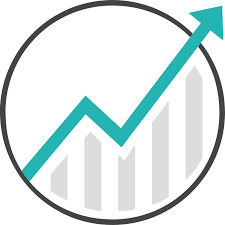 Evaluation: Sometimes,  having many action items to complete Post-Kaizen contributes to a lack of sustainment. If one person becomes bogged down with many different tasks to complete, or if many tasks are put into place and later found in need of adjustments, the wheels for back-sliding may have already begun to turn. Having action items completed before the end of the Kaizen gives you time to collect metrics and data for the changes made, and therefore gives you time to evaluate the effects of those changes. If  a large amount of the changes don't get made, or the changes didn't have the desired effect, it becomes very tempting to want to go back to the familiar "old-way". Lean is all about testing the changes made In Real Time, so it's important to give yourself time to evaluate the changes that are being made, their effects, as well as seeing that implementation doesn't spread one person too thin. If it appears that one person is overburdened with action items, its okay to take it one item at a time, or to disperse the items in a different manner.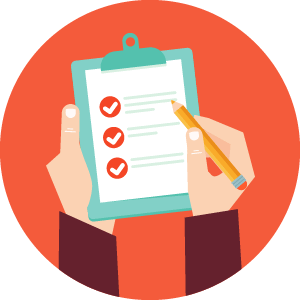 Incorporation: Along with involving everyone in a process who has a say, you should also have a plan for incorporating this new improvement and knowledge into everyday culture. When approaching improvement and sustaining it, it's helpful to have a mindset that revolves around continuous improvement. This allows for new ideas to be given, received, and applied in reaction to results. To help keep the thoughts from, "well, this isn't working, lets just go back to the old way," it's more positive to think "if this doesn't work, we can find something to try next." When improvement is blended into one's daily routine, it becomes easier to train someone who's new to the process, as well as to hand-off the information down the road. This makes sure that improvements are not only sustained by those who were first involved, but those after as well.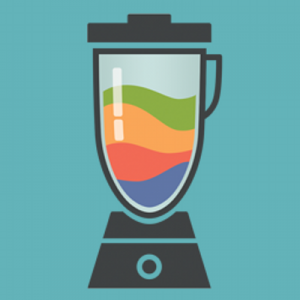 Continuous Improvement: Last but not least, improvement rarely is spot-on the first try, meaning Post-Kaizen improvements may not always go smoothly. There may be stress on the new process, unforeseen road bumps, or even resistance to something new. Remember that just because you spent time creating a new process, it does not mean that the new process is set in stone, and it will more-than-likely need improvements of its own. Never be afraid to make tweaks or ask, "how can we make this process even better?" Incremental improvement is just as effective as all other improvement efforts, don't feel like it all has to be done at once, take the time to make improvements at a sustainable pace.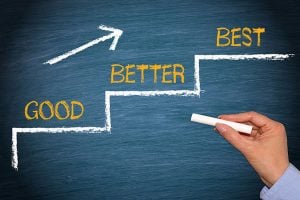 Sustaining improvement is a tricky thing, but it's a challenge well worth the fight! After all, you're trying to become more effective in the service and value you provide. I have a lot more to say on the subject, however I will save that for another time. Please feel free to comment with any thoughts or experiences that you have with sustaining improvement!