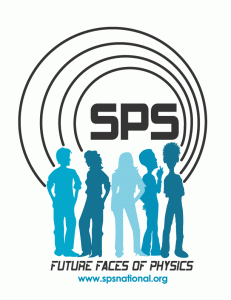 The Michigan Tech chapter of the Society of Physics Students (SPS) has been selected again as one of the Outstanding SPS Chapters. The recognition is based on chapter interaction with SPS national programs, the professional physics community, the campus community, and the public. The Michigan Tech chapter is part of Zone 09. SPS Chapter Awards are selected by Zone Councilors and Associate Zone Councilors of the SPS National Council.
Fewer than 10% of all SPS chapters are recognized as outstanding.
Michigan Tech's SPS chapter was also recognized in the SPS National Council's publication "Effective Practice" which provides tips and hints for SPS groups to be effective.
Society of Physics Student Chapter Honored
"This is the 4th consecutive year that the chapter has been named an outstanding, chapter," said Associate Professor and SPS Advisor Will Cantrell (Physics). "Michigan Tech's SPS chapter being named as an Outstanding Chapter is a testament to the work and enthusiasm of its members—not just now, but for the past several years."
Read more at Tech Today, by Erika Vichcales.