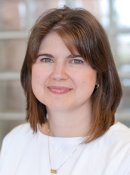 Amanda Shaw, who is an MS candidate in Physics, is a Spring 2014 recipient of the Outstanding Graduate Student Teaching Award. Amanda was nominated by the Department of Physics and recognized for her accomplishments by the Graduate School at Michigan Tech. Amanda's advisor is Alex Kostinski.
A certificate of recognition for this award will be presented at the Graduate Research Colloquium Banquet that is held in the spring.
View the PHOTO GALLERY and ABSTRACT BOOK for the event.