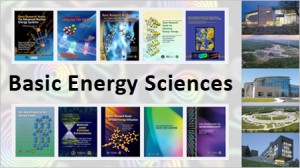 Professor Yoke Khin Yap served the Department of Energy (DOE) as an onsite reviewer for the triennial review of the research program supported by the Division of Materials Sciences and Engineering (DMSE), Office of Basic Energy Sciences (BES) at Oak Ridge National Laboratory (ORNL) Tuesday thru Thursday, April 28-30, 2015.
All research projects supported by BES undergo regular peer review and merit evaluation. For the DOE national laboratory programs, onsite reviews with a panel of external reviewers are required every three years.
The reviews were attended by the division director and program managers from the DOE, BES, DMSE, as well as reviewers from national laboratories and universities such as Massachusetts Institute of Technology, Stanford, and Yale.
The review schedule included oral presentations, poster presentations, and a facility tour.