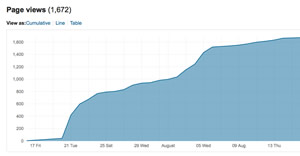 Yoke Khin Yap and collaborators' article, "Switching Behaviors of Graphene-Boron Nitride Nanotube Heterojunctions" was published on Nature Scientific Reports.
The work of Yap and collaborators has also been highlighted in Nanowerk, Scicasts, Electronics Weekly, EE Times, IEEE Spectrum, KurzweilAl, Sciencedaily, phys.org, EurekAlert and numerous others.
The Almetric system (social attention of a scholarly article) ranks Yap's paper in the 97th percentile of all tracked articles of a similar age in all journals.