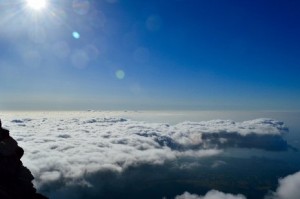 Air is not just air. It's not just a sterile, preset mix of oxygen, hydrogen, carbon dioxide and other molecules. As an atmospheric chemist, Lynn Mazzoleni knows air is dynamic and full of soot, sulfates, dust and other particles. Now, with a new piece of equipment, she can analyze complex aerosol samples and how their chemistry affects cloud formation.
State-of-the-Art Science: Peatlands to Pharmaceuticals
Mazzoleni is an associate professor of chemistry at Michigan Technological University and a recent Fulbright Scholar awardee. She is also the lead researcher on a team that is bringing a high-resolution mass spectrometer to campus through a Major Research Instrumentation grant from the National Science Foundation (NSF). The instrument is an analytical chemistry tool that identifies the type and amount of chemicals in a mixture.