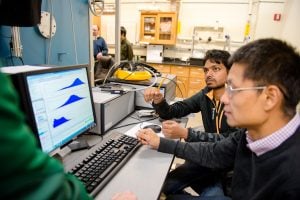 Applications for 2017 Summer Undergraduate Research Fellowships are now open. Fellowship recipients will spend the summer on an individual research project under the guidance of a Michigan Tech faculty mentor. SURFs are open to all Tech undergraduates who have at least one semester remaining after the summer term. Awards are up to $4,000. Applications are due by 4 p.m. Jan. 27.
A workshop on writing effective SURF proposals is scheduled for 6 p.m. Monday, Dec. 5 in Fisher 132.
For more information, access to the application materials and instructions, visit the webpage or contact the SURF coordinator, Will Cantrell.