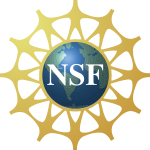 The survey results, just released, are based on research expenditures by NSF-designated disciplines, some of which include academic departments, centers and institutes at Michigan Tech. NSF also uses different names for some of its disciplines.
Mechanical Engineering rose to No. 18 in the nation in research expenditures. Metallurgical and Materials Engineering rose to No. 41 and Atmospheric Sciences came in at No. 46. Electrical Engineering was ranked No. 56 in research expenditures nationally.
Michigan Tech's research expenditures in Atmospheric Sciences and in Ocean Science, ranked No. 55 in the nation, the highest of any university in Michigan.
Read the full story on the Michigan Tech News website.