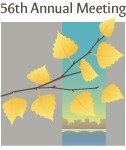 Faculty and students attended the 56th Annual Meeting of the Human Factors and Ergonomics Society last week in Boston.
Attending were faculty and graduate students from the Department of Cognitive and Learning Sciences (CLS) and the Department of Kinesiology and Integrative Physiology (KIP). The contributed to oral presentations, a discussion panel, and poster presentations.
Read more at Tech Today.