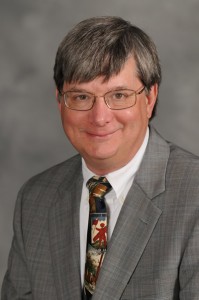 The Superior Health Foundation has added a new director to its Board of Directors.
SHF welcomes Bruce E. Seely, Ph.D., the Dean of the College of Sciences and Arts at Michigan Tech University, to its board.
A resident of Houghton, Dr. Seely receives his bachelor's degree, cum laude, from St. Lawrence University and his master's degree and Ph.D. in History of Technology from the University of Delaware.
Dr. Seely is the founding co-editor in Chief of the journal Comparative Technology Transfer and Society. He served as the Program Director for Science and Technology Studies at the National Science Foundation for two years; was a member and co-chair of the History Committee of the Transportation Research Board of the National Research Council for nine years; and was the secretary of the Society for the History of Technology for six years.
Dr. Seely looks forward to serving on the SHF Board of Directors.
"Professional activities at Michigan Tech and personal and ethical viewpoints have in recent years impressed upon me the need to address the challenges of improving access to quality medical care," he said. "I'm impressed by the Foundation's commitment to tackling those challenges and excited about advancing the Foundation's plans to address such vital issues for many living in the U.P."
Read more at Superior Health Foundation, Meet Our Board.