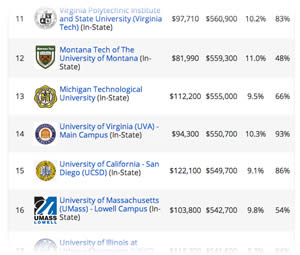 Michigan Tech has been ranked as a university with one of the best returns on investment. The website Payscale announced their rankings, and Michigan Tech was 13th, in the nation for public in-state tuition and ranked 55th in the nation overall.
Michigan Tech ranked 10th among public universities in the nation for the highest average salaries, currently at $59,200.
View the 2014 Payscale College ROI Report.