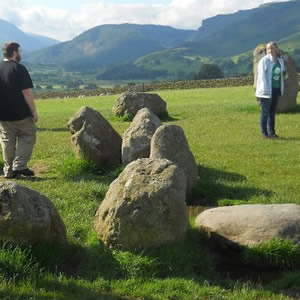 Faculty Take Students Abroad
Social Sciences lecturer Carl Blair led a group of students to Cumbria, England, to study anthropology, history and archeology, in the fourth year of a "Frontiers and Fortresses" study abroad program.
""I have been working in Cumbria since I was an undergraduate myself," said Blair. "Cumbria gives a perspective on England that you are not going to find in any other place."
Students earn credit in these classes. "This is a Michigan Tech program, taught by Michigan Tech faculty, with regular Michigan Tech classes, so for the students it is a seamless educational experience," said Blair.
Read more at Michigan Tech News, by Erika Vichcales.