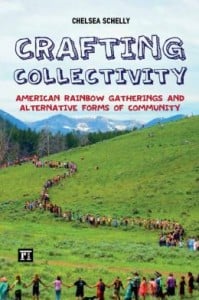 Dr. Chelsea Schelly, Assistant Professor of Sociology will present on "The Rainbow Way: Participation and Experience in Rainbow Gathering Culture" on Wednesday, March 25, in the Van Pelt and Opie Library East Reading Room at 4:15 pm with refreshments at 4 pm.
Her talk is based on her recently published book, Crafting Collectivity: American Rainbow Gatherings and Alternative Forms of Community (Paradigm Publishers).
This event is part of the Library's Nexus: The Scholar and the Library series.