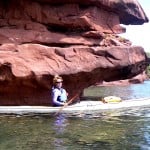 From Tech Today:
The second year of community seminars/discussions at the Carnegie Museum of the Keweenaw were announced this week by emeritus professors Bill Rose and Susan Martin. The initial discussion is September 15 and will be led by Nancy Langston (SS) and the GLRC: Sustaining Lake Superior. The museum's doors will open at 6:30 p.m. for refreshments and introductions, and the lecture will begin at 7 p.m. The series will run through April 2016, with a guest speaker featured on the third Tuesday of each month.
Rose and Martin, Carnegie Museum board members, say they have lined up distinguished senior researchers from Michigan Tech to address topics of interest to teachers, students, residents and the larger community.
For more information, see the Carnegie Museum website.