---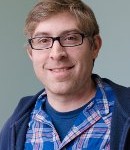 Sean M. Gohman, PhD candidate in the Department of Social Sciences' Industrial Heritage and Archaeology Program, was awarded the 2016 Vogel Prize during the meeting of the Society for Industrial Archeology's annual conference in Kansas City, MO.
Each year the Society for Industrial Archeology recognizes outstanding scholarship in the field of industrial archaeology with the Robert M. Vogel Prize. Named for the founding and distinguished member Robert Vogel, the award honors the author of the best article to appear in the society's journal IA within the past three years.
Gohman's awarded article, "It's Not Time to Be Wasted: Identifying, Evaluating, and Appreciating Mine Wastes in Michigan's Copper Country," describes work Gohman did for the Keweenaw National Historical Park's Advisory Commission to survey and evaluate extant mining waste deposits on the Keweenaw Peninsula. Though perhaps not aesthetically pleasing, these wastes have stories to tell about operational scale and environmental impact that structures may not as easily convey and these stories should therefore not be overlooked.
From Tech Today.
---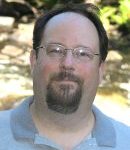 The Kansas City Star quoted Assistant Professor Steven Walton (SocSci) in an article about the Society for Industrial Archeology's annual meeting in Kansas City and tours of historical industrial sites. The Society for Industrial Archeology is based at Michigan Tech. See the article here.
From Tech Today.
---