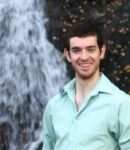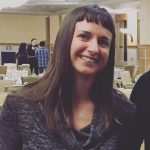 The 23rd Annual Student Leadership Awards were held Friday in the Memorial Union Ballroom.
President's Award for Leadership was presented to Stuart Liburd, Jr., while Tyler Leverton was given the Provost's Award for Scholarship.
The Vice President's for Student Affairs Award for Service was won by Erin Richie.
The other individual and organization award winners were:
Exceptional Community Service Project – "Kemin Fena, Your Story, Our Story"
Exceptional Enthusiasm as a Student Leader – Martine Loevaas
Exceptional Leadership in Student Governance – William Lytle
Exceptional Program of the Year – Language Program, International Club
Most Improved Student Organization – Leaders in Continuous Improvement
Rising Star of the Year – Natalie McGrath
Student Employee of the Year – Eric Smith
Student Organization of the Year – Huskies Pep Band
Student Organization Advisor of the Year –  Michael Christianson (VPA)
Clair M. Donovan Award- Bradley Turner
Outstanding Future Alumni Award- Mackenzy Shega-Fox
Sorority Woman of the Year – Julie Karl
Fraternity Man of the Year – Joe Hurford
Sorority of the Year – Alpha Gamma Delta
Fraternity of the Year – Sigma Tau Gamma
Exceptional Graduate Student Leader – Erin Pischke
Exceptional Graduate Student Scholar – Wei Wei
Exceptional Graduate Mentor – Jessie Knowlton
Exceptional Staff Member– Jill Fisher
Percy Julian – Jimmie Cannon, Jr.