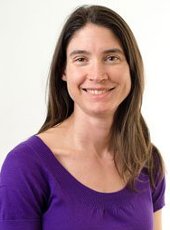 Richelle Winkler, an associate professor in the Department of Social Sciences, is the recipient of the 2017 Faculty Distinguished Service Award.
The award is intended to complement the Distinguished Teaching and the Distinguished Research Awards already established at the University. It recognizes service to the University community that has significantly improved the quality of some aspect of campus life.
University Provost Jacqueline Huntoon says, "The faculty Distinguished Service Award Committee maintains very high standards and are only willing to make awards to individuals whose actions are particularly meritorious. Dr. Winkler exemplifies the characteristics that the award is intended to honor. She is an outstanding scholar whose efforts benefit the University and our community."
Read the full story.