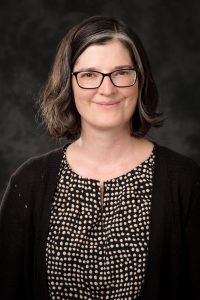 Angie Carter presented at the Rural Sociological Society annual meeting in Portland, Oregon on July 27 and July 28th.
Carter also presented "Photovoice and Community Development: Women in Agriculture and the Transformation of Rural Spaces," with her collaborator Claudia M. Prado-Meza (Universidad de Colima) and facilitated a panel "Putting the Sociological Imagination into Practice: Place, Power, and Praxis" with collaborators Ahna Kruzic (Pesticide Action Network North America,Oakland, California) and Gabrielle Roesch-McNally (USFS Pacific Northwest Research Station, Corvallis, Oregon).
She also took part in a book reading and author talk about activism on July 30th at the Corvallis Public Library in Corvallis, Oregon with co-authors Kruzic and Roesch-McNally. Carter read her essay, "Homecoming," about Iowans' resistance to the Dakota Access pipeline, included in the recently published edited volume "We Rise to Resist: Voices from a New Era in Women's Political Action" (McFarland 2018).