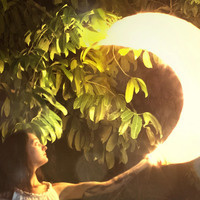 Love abounds. Trickery and magic reveal lovers and fools. "A Midsummer Night's Dream" brings together some of Shakespeare's most memorable characters in a romantic and hilarious adventure.
Tech Theatre presents the classic Shakespeare comedy of love, magic and mixed signals, "A Midsummer Night's Dream," for three nights, Thursday, Friday and Saturday (April 12-14) at the Rozsa Center for the Performing Arts. Curtain time is 7:30 p.m.
Lysander loves Hermia, but Hermia loves Demetrius. The trouble is Demetrius loves Helena who believes she loves Lysander. This is what happens when a love potion gets into the wrong hands. How does it end? Happily, of course. But the mad romantic romp won't end until magic restores the lovers' senses.
Director Patricia Helsel (VPA) says the production features actors from all across campus, as well as community and staff members. "Christopher Schwartz (KIP), plays Oberon, the King of the Fairies. Mark Wilcox (UMC) joins the cast as Quince, leading the comedic troupe of artisans."
The play features original music by Libby Meyer (VPA) and student, Devin Deal. The fairies sing beautiful harmonies and the show has lovely incidental music composed by Deal. The forest comes alive with a robust ambiance created by student Sound Designer, Samantha Palumbo.
"A Midsummer Night's Dream" is sure to delight with spectacle, sound, love and humor.
Tickets for are on sale now, $15 for adults, $6 for youth, and no charge for Michigan Tech students with the Experience Tech fee. Tickets are available by phone at 7-2073, online, in person at the Central Ticketing Office in the Student Development Complex or at the Rozsa Box Office the evening of the performance.
Note the Rozsa Box Office is only open one hour prior to performances.