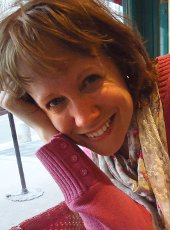 The work of artist Lisa Gordillo will be on display in a one-day gallery exhibit in McArdle Theatre. The exhibit, "Tal vez un cuerpo (maybe a body)," will be shown from 9 a.m. – 5 p.m. tomorrow (July 31), in the McArdle Theatre (Walker 207).
Gordillo has transformed the theatre into a pop-up gallery space for her recent works inspired by U.S.–Latin American relations. Several pieces in the exhibit were shown last summer in Quetzaltenango, Guatemala, while others are new.
The theatre will be open for guests to stop by at any time and view the exhibit. All are welcome.