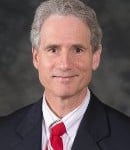 by Innovation and Industry Engagement
On May 28, Innovation and Industry Engagement will host the third of a five-part series on technology commercialization from 9 -11 a.m. in the Memorial Union Ballroom A2. Faculty, students and community inventors are encouraged to attend.
This third session is designed to provide faculty a thorough understanding of attracting outside investment to technology based startup companies. An expert panel will discuss how an inventor should prepare to transition from the world of research grants to private investment.
Nicholas Cucinelli, a technology transfer talent network mentor-in-residence, will be a moderator in the discussion. Panelists will include experienced technology investors, advisers and a former Duke University commercialization program director within the Wallace H. Coulter Foundation program. This is an opportunity for anyone interested in technology commercialization.
Future sessions in the series are planned to address the commercialization process and a detailed look at intellectual property protection. For more information, contact John Diebel at jfdiebel@mtu.edu or 7-1082. Light refreshments will be available.