Category Archives: News
---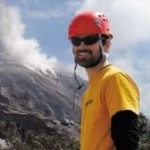 • View the PDF document
Volcanoes produce a rich variety of seismic signals in addition to those generated during normal earthquakes. The signals that result from movement of magma or other volcanic fluids, or the resonance of fluid-filled cracks, have distinct characteristics.
---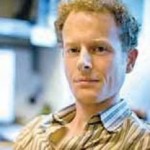 • View the PDF document
The impacts of volcanic eruptions can extend anywhere – from the immediate flanks of the volcano to regions thousands of kilometers downwind. This was brought starkly to the world's attention during the eruption of Iceland's Eyjafjallajökull volcano in April 2010.
---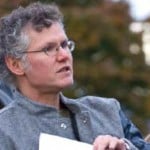 • View the PDF document
In the Great Lakes region, as elsewhere, there are competing demands for a limited supply of water, including agricultural irrigation, public water supply, industrial production, and cooling in the generation of electricity.
---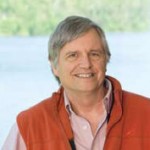 • View the PDF document
Jet airplanes on Northern Pacific air routes fly over more than a hundred potentially active volcanoes. About ten days each year, volcanic eruptions create a fine ash— volcanic particles with a texture like flour and diameters smaller than 0.1 mm.
---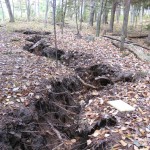 • Menominee County Shakeup was an Earthquake, says Tech Researcher
• UPSeis Web Page
• Channel 6 Video and Channel 11 Video
• Current MTU Seismograph Reading
• Sumatra, Magnitude 9, Earthquake of December 26, 2004 Detected Here
On Monday morning, 04 October 2010, a large noise and shaking were observed in a small area north of the town of Menominee, in Michigan's Upper Peninsula. The following day, a local resident returned to the site of a fallen tree that was being removed for firewood, and observed a large crack in the ground. This feature was reported to local officials, who contacted Michigan Tech, and the news media.
On Sunday, 09 October, Dr Wayne Pennington, Chair of the Department of Geological and Mining Engineering and Sciences of Michigan Technological University, visited the site (figure 1 and figure 2). The following is a report of observations and tentative conclusions.
---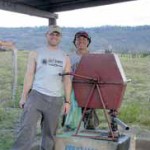 • View the PDF document
Creating a sustainable water system in Nicaragua
---
Michigan Tech now offers both Master of Science and PhD degrees in Geophysics. The new PhD program was approved by the Michigan Technological University Board of Control in July 2010.
The Department of Geological and Mining Engineering and Sciences prepares graduate students for careers in the earth sciences, geological engineering, and geophysics.
---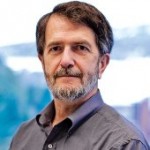 From an article in the College of Engineering Magazine
View PDF of the article
Wayne Pennington, chair of the Department of Geological & Mining Engineering and Sciences, has been named a Jefferson Science Fellow by the US Department of State. The Jefferson Science Fellowship was established to create opportunities for substantial engagement of tenured scientists and engineers from US academic institutions.
Pennington will serve a one-year assignment working full-time as a Senior Engineering Advisor with a group at USAID, the Agency for International Development. He will help improve methods of infrastructure development for increased capacity building, particularly in post-disaster and post-conflict settings in Pakistan and Afghanistan. His focus will be primarily on improved energy development and distribution, and on earthquake hazard mitigation.
---
Alex Guth to appear on the National Geographic Channel prime US slot on Sunday 25th July (9.00pm ET), under the new title 'Clash of the Continents'.
---