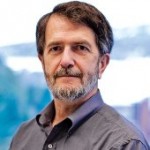 From an article in the College of Engineering Magazine
View PDF of the article
Wayne Pennington, chair of the Department of Geological & Mining Engineering and Sciences, has been named a Jefferson Science Fellow by the US Department of State. The Jefferson Science Fellowship was established to create opportunities for substantial engagement of tenured scientists and engineers from US academic institutions.
Pennington will serve a one-year assignment working full-time as a Senior Engineering Advisor with a group at USAID, the Agency for International Development. He will help improve methods of infrastructure development for increased capacity building, particularly in post-disaster and post-conflict settings in Pakistan and Afghanistan. His focus will be primarily on improved energy development and distribution, and on earthquake hazard mitigation.