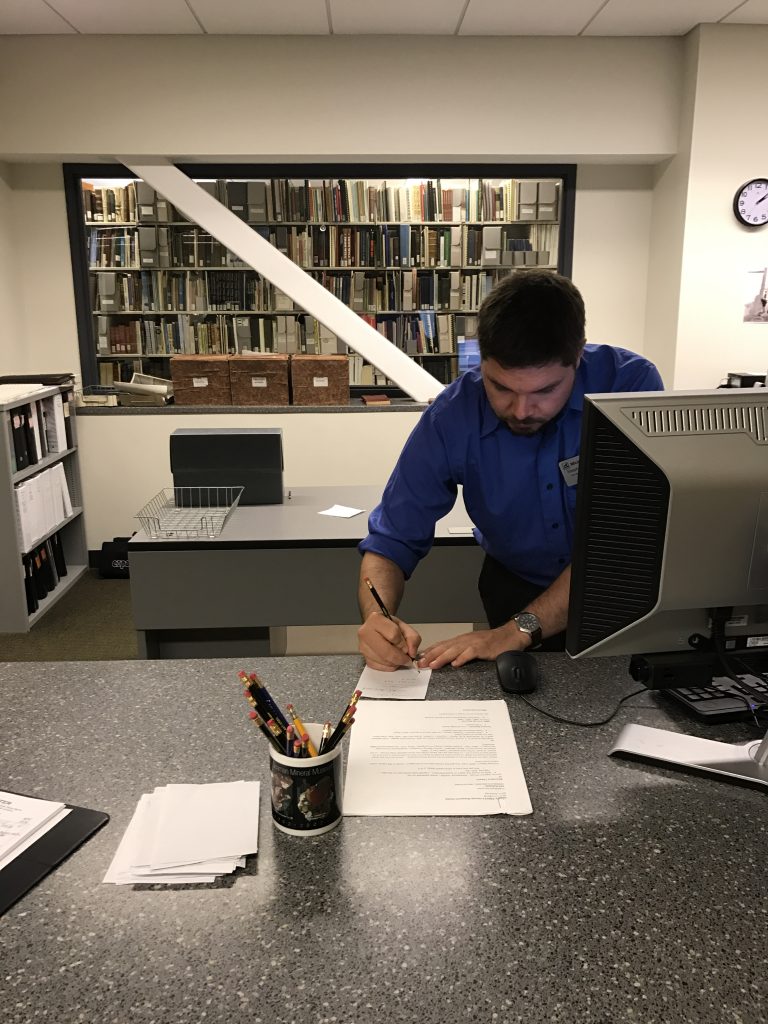 Here is an update from our summer intern. He's learned a lot and we are keeping him busy!
---
Hi everyone, it's me again, with an update on my first few weeks in the archives. Although it's only been a short period of time, I've seen a lot of friendly faces, both new and familiar. Not only have many visitors come from all over the country to stop in and research their family during their travels, there have even been a few professors stopping in to work on projects (yes, they work during the summer). One of my primary goals when I applied to this internship was to gain a lot of practical experience, and I think that goal is certainly being fulfilled. My first week was spent learning about the archives, and about the different collections that are here, how to locate them, and how they might be useful to patrons. I was also tasked with performing some remote research for a patron, using the digital microfilm reader to collect newspaper articles on the Northern Copper Country professional baseball league from 1907, which included many teams from the Keweenaw and surrounding areas. Seeing other articles from the time, referencing President Theodore Roosevelt, ships wrecking in the Great Lakes, or even articles about how much the locals love ice cream and soda provides an engaging context to what was happening at the time.
Much of my time has been spent shadowing archivists at the reference desk. That means I watch and learn about the procedures and techniques of interacting with patrons and helping them with their inquiries or research. Sometimes I will even take the lead to help patrons understand some of the procedures of the archives' reading room and getting started searching through some of our databases and collections. Soon I will be taking my own reference shifts. My favorite part of working here is helping patrons with their genealogical research. When we can show someone the house their ancestor lived in on a Sanborn fire insurance map, or an employment card from the mining company that shows exactly how much they were paid, or just hearing the excitement in their voices or the joy on their faces as they uncover information they never knew before.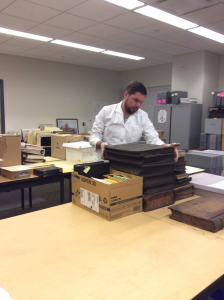 I have also begun to do some of the archives work that goes on behind the scenes. I have performed the accession process for a number of small donations from the Michigan Tech Registrar's Office. Accessioning is the first step in adding donations to our collections, to establish and record exactly what they are and where they're located physically in the archives. These donations included a set of Michigan Tech Commencement Programs (including from my own commencement ceremony!) that will likely be my first processing project. Processing a collection includes digging deeper to make sure the items are arranged in an orderly manner and described in order that the material is easily findable and accessible to the public. I recently finished writing up a plan for Lindsay, the University Archivist, to approve so I can get started on the processing procedure. I'm looking forward to working on that, and on helping the archives process a number of other small collections during my time here.