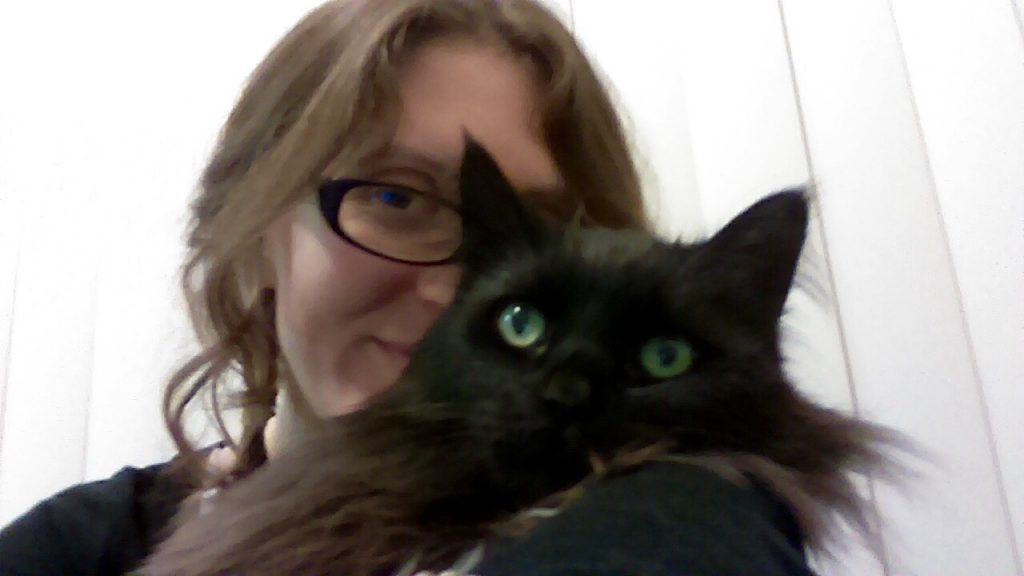 First Name: Allyse
Title: Archives Public Services Intern
Where are you from? I'm straight-up local.
What is your major:  Psychology, with a mix of everything else.
What is your favorite thing about working at the Michigan Tech Archives? Besides the delightful crew we have here? We connect our patrons with their long-lost relatives. The excitement they feel when discovering information about their families is so heartfelt to me!
What is the most interesting thing you learned while working here? There is always something new and neat to learn! Never a dull moment.
What is your favorite collection? The Vertical Files – we go way back! 😉
What is one interesting fact about you? I've been fortunate to be a member of the Michigan Tech Archives team since 2010. I give a shoutout to all my colleagues and supervisors who've put up with me over the years: "Thank you!"
Why are the Michigan Tech Archives important to you? The fact that we aim to maintain Copper Country and Michigan Tech historical resources, and that we share these resources with the public, is very important! I'm happy to be a part of such a great and community-minded repository.