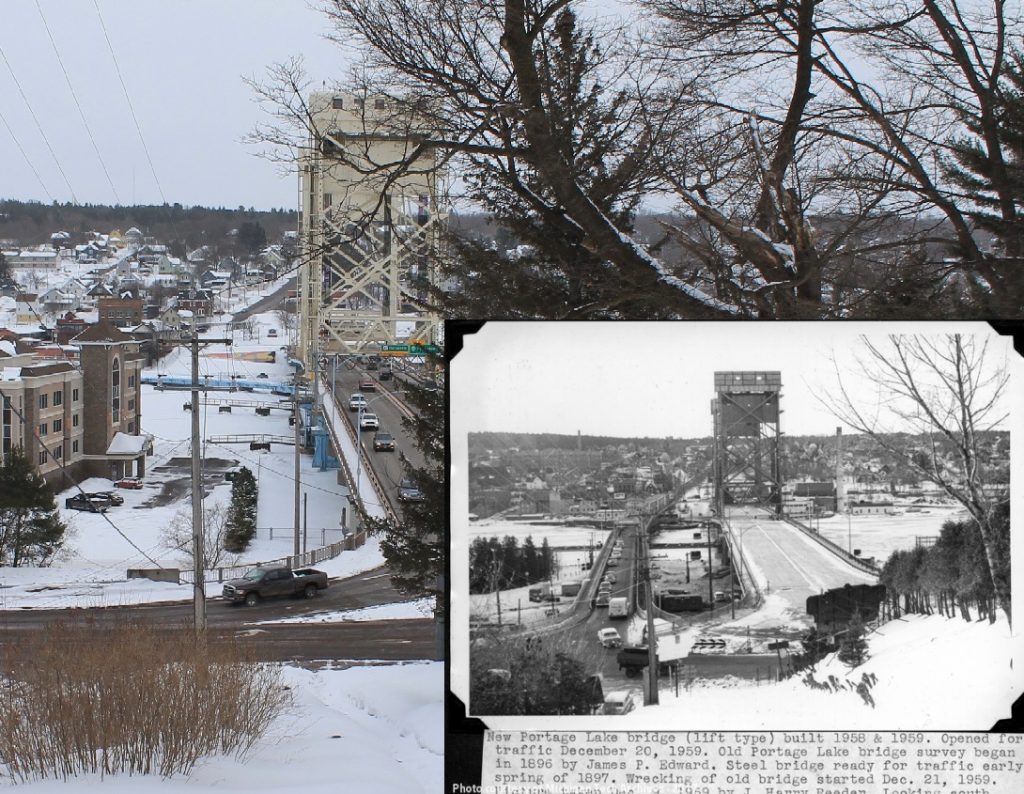 Please join us for visiting scholar Dr. Matthew Liesch at 4:00 pm on Monday, June 25 in the East Reading Room of the Van Pelt and Opie Library on the Michigan Technological University campus for his travel grant talk, "Circling Lake Superior: Rephotography to Document Changing Landscapes of the Lake Superior Circle Tour." This event is free of charge and open to the public. Refreshments will be served.
In this presentation, Liesch will guide the audience on a photographic journey to explore changing landscapes from throughout the Copper Country and the Lake Superior Circle Tour. This presentation features historic landscape photography from the Michigan Technological University Archives and Copper Country Historical Collections, and supplements these with other scenes along the route. For comparative purposes, Liesch has rephotographed ordinary landscapes around Lake Superior during 2018. Observations are illuminated through archived policies, and plans, plus perspectives from geography and land use planning alike.
Matthew Liesch, PhD, is an Associate Professor at Central Michigan University's Department of Geography and Environmental Studies. His areas of research interest include cultural and historical geography, landscape studies, park and protected areas, and environmental policy. He has published and presented extensively on these topics and is active in the professional community.
Liesch's research visit and presentation are supported by a travel grant from the Friends of the Michigan Tech Library. Since 1988, the Michigan Technological University Archives Travel Grant program has helped scholars advance their research by supporting travel to the manuscript collections at the Michigan Tech Archives.
For more information, feel free to call the Michigan Tech Archives at 906-487-2505, email at copper@mtu.edu, or visit on the web at http://www.lib.mtu.edu/mtuarchives/. You can also find us on Facebook, @mtuarchives on Twitter, and as michigantecharchives on Instagram.