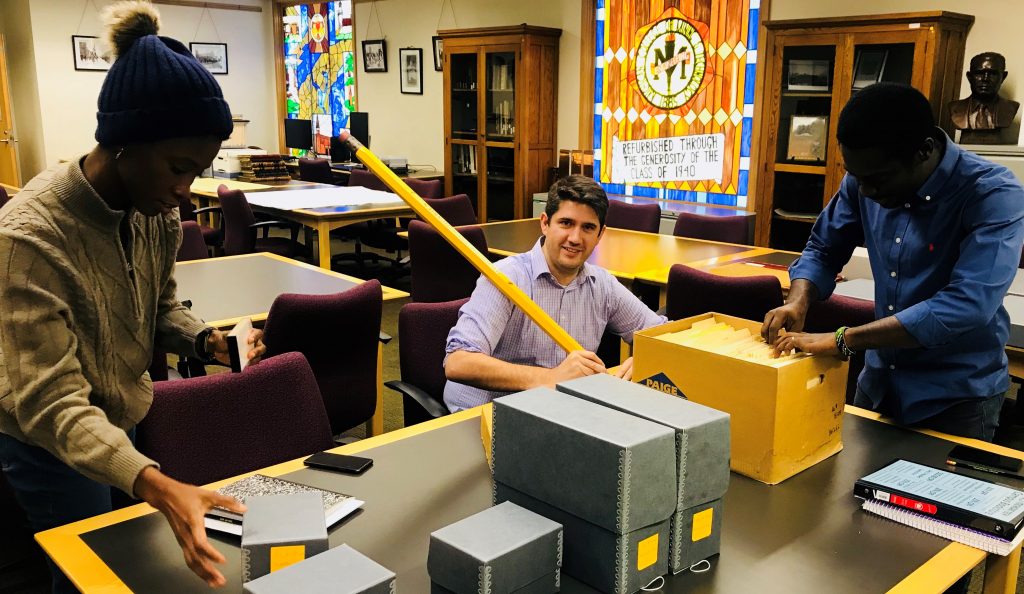 The Michigan Tech Archives has been having fun all month long for American Archives Month! The next week is no exception, with three special features taking place.
Tomorrow, Wednesday, October 24 at 4 p.m., travel grant recipient Wesley Thompson will be giving his presentation in the East Reading Room of the Van Pelt and Opie Library. This is event is free and open to the public. Refreshments will be served. For more information about Thompson's talk, please see our initial blog post about the event.
In addition, this week our University Archivist, Lindsay Hiltunen will be a guest Instagrammer for the Society of American Archivists (SAA) Instagram page. Hiltunen is an active member of SAA, belongs to the Legislator's Research Team, a subgroup of the Issues and Advocacy section of SAA, and she recently delivered a paper at the SAA annual meeting in Washington, DC which was held August 12-18.
Lastly, next Tuesday, October 30, at 6 p.m. in the Opie Reading Room, the Michigan Tech Archives will launch a new exhibit on the history of the Copper Range Railroad. Stay tuned for a detailed blog post later this week discussing the event.
We hope you will consider joining us for one, or all, of these special events to help us celebrate American Archives Month. For more information about any of our programs or activities, please contact the archives at (906) 487-2505 or by e-mailing copper@mtu.edu.