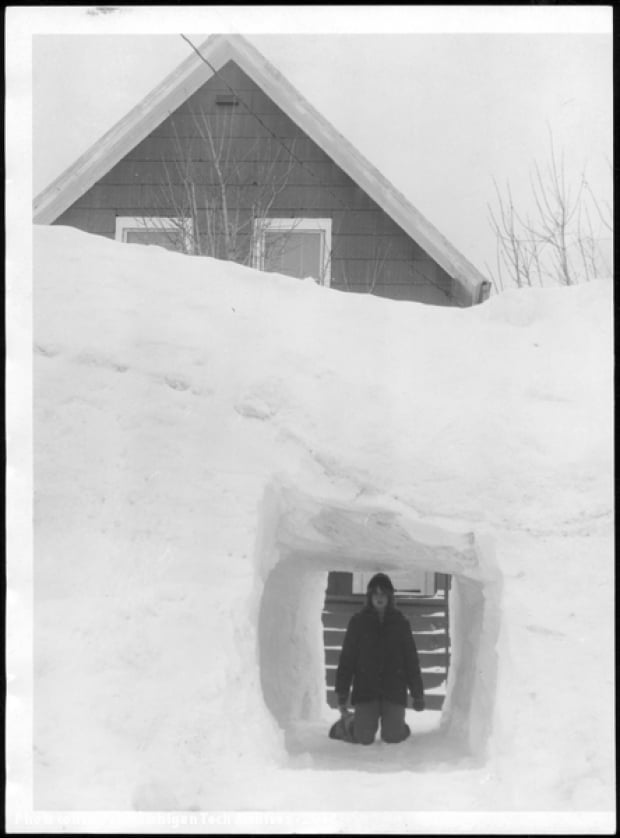 Got snow? It certainly has been a snowy month here in the Copper Country and it looks like we're in for another round this weekend. While some folks might be griping about all the white stuff, in the Copper Country we make the most of it, which is why we're featuring this February 1976 photo from the Daily Mining Gazette for this week's Flashback Friday.
Sometimes there truly is no getting around winter in this area, so what do you do? Just what Calumet native Joseph Meneguzzo, Jr. did at his home at 2042 Calumet Avenue–you go through it! Joseph's neighbor, Julie Rauch, pictured here, shows off the impressive 15-foot tunnel the ingenious youngster made from the front steps to the road. While the tunnel seems to have been ideal for toddlers, not adults, it certainly shows the tenacity and creativity of most Copper Country youths.
If you're looking for inspiration for what to do with all that snow in your front yard, look no further!