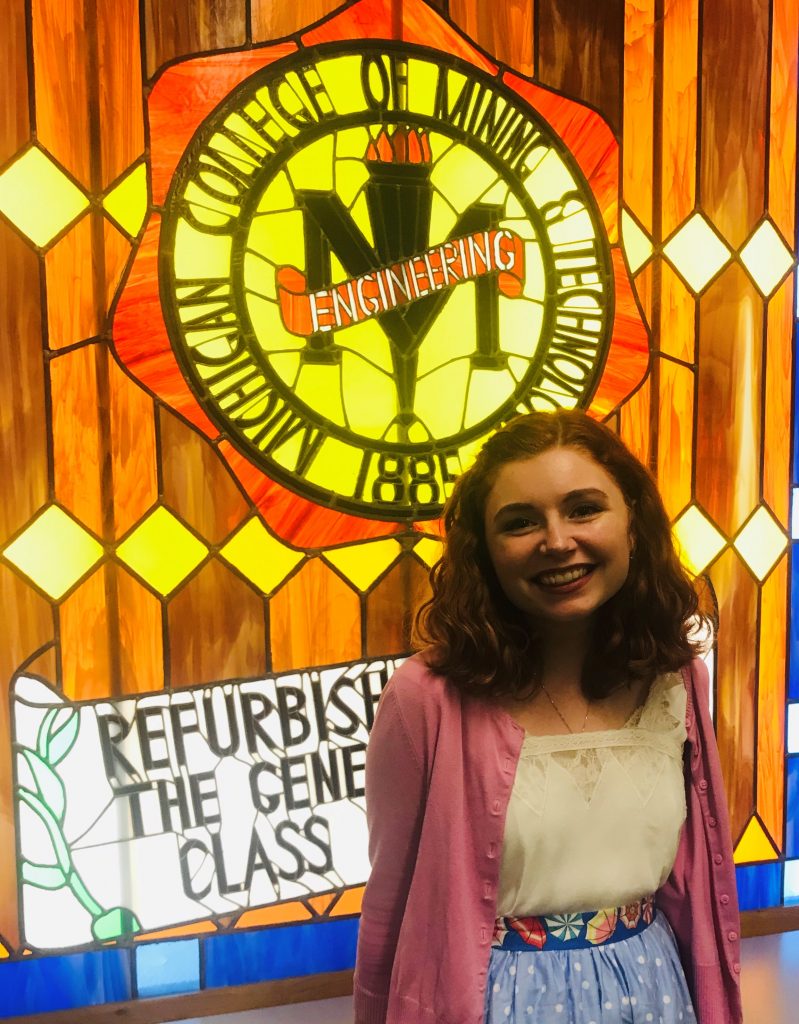 On behalf of the Michigan Technological University Archives and Copper Country Historical Collections, in partnership with the Friends of the Michigan Tech Library, we hope you will help us welcome our new Archives Intern for summer 2019. Gabrielle Wood was selected as the Friends of the Michigan Tech Library Archives Intern after a competitive national call for applicants. While in Houghton, Gabby will be assisting with research support services and collections processing in the Michigan Tech Archives. We are very excited to have her on board! Below, please take a moment to get to know her as she introduces herself in her own words.
---
Hello!
My name is Gabrielle (or Gabby for short) and I am excited to be this summer's Friends of the Michigan Tech Library Archives Intern. I come to Michigan Tech from Southern California and am looking forward to taking in all the natural splendor of the Upper Peninsula- and hopefully not getting bitten by too many bugs along the way. I received a bachelor's degree in history from the University of California, Irvine and am currently working towards a master's degree in library and information studies with a specialization in archiving at UCLA.
Probably reflecting my background in history, one of my favorite things about archives/the archiving field is being able to help people interact directly with the past- I think history goes from black and white to vivid color when you see or hold an original document in your hands and think about the life it has had and who has held it before you. This summer at Michigan Tech I look forward to gaining more hands on experience, learning more about the local area, and helping patrons with their research needs!
3 Fun Fact about me:
I am originally from the Boston area, specifically a small town that is located right next to Quincy, Massachusetts – so while not yet familiar with the local area, some of the local names have been very familiar to me
I love to bake, if given a superlative mine would probably read: "most likely to be found in a kitchen at 10 pm on a Tuesday night making cookies just because"
The Space Race (late 1940s to 1960s) is one of my favorite historical periods to study
Feel free to come by to see the collections and me this summer!
---
For more information on the Friends of the Michigan Tech Library Internship Program or to set up a time to say hello to our new intern, please call our University Archivist, Lindsay Hiltunen at (906) 487-2505 or e-mail us at copper@mtu.edu. The Michigan Tech Archives can also be found on Twitter: @mtuarchives, Instagram: michigantecharchives, and Facebook.