The 2nd Place Award for the 2015 Michigan Tech Design Expo was won by the ECE team: Front End Protection for Data Aquisition
Team Members: Sylvia Ferragut, Caleb Wright, and Ben Veltman, Electrical Engineering; Matthew Zawisza, Computer Engineering
Advisor: Duane Bucheger, Electrical and Computer Engineering
Sponsor: Department of Electrical and Computer Engineering
Project Overview: Often devices under test can behave in erratic ways, resulting in catastrophic damage to expensive test equipment. By designing specifications based on National Instruments' limitations and typical automotive testing requirements, the team created a buffer box to protect from over-voltage and add layers of isolation. The buffer box, used in conjunction with the $50k–$500k tools being regularly used by the automotive industry, is a simple tool, which can be used by a wide range of people with varying levels of expertise to keep expenses down.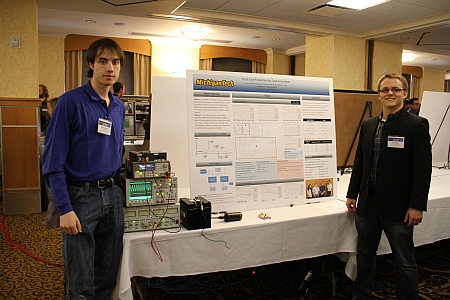 View a Video about Michigan Tech: Front End Protection for Data Acquisition on Michigan Tech Expo Channel on Youtube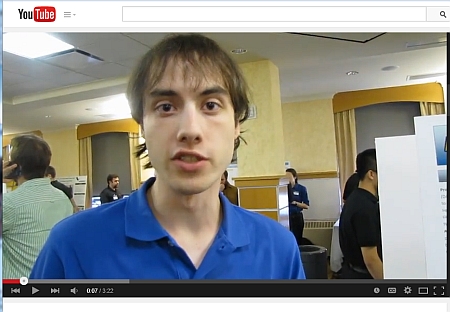 When the Design Expo 2015 Image Contest winners were announced, Robotics Systems Enterprise 216 team won second place for its image of ECE student Kealy Smith working on an Afraid-of-the-Dark bot. The team is sponsored by ArcelorMittal and 205 (Blue Marble Enterprise) team entry won 3rd Place.
See the Design Expo Summary Report with links to more articles and pictures