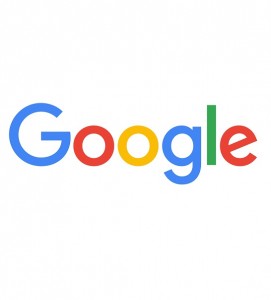 I am writing today from beautiful Boulder, Colorado, where I have been attending a research progress review on a project I have been working on, along with other Michigan Tech faculty and students.  The project is sponsored by Google.  Michigan Tech is fortunate to be a research partner with Google on something they call a Multi-University Research Agreement, or MURA.  I can't tell you the technical details of what we are doing, yet, but later this year everything will be made public.
Having observed how this project is managed over the past year, I am struck by how much the workplace, the team organizations, and the expectations of engineers have changed over the years.  This has been a great experience for me, not only because the work is interesting but because it gives me a glimpse of what our graduates can expect as they enter the workforce.
One of the most remarkable things I have noticed is how collaboration tools have made the world a smaller place, and have made geographical differences practically irrelevant.  The team working on this project, about 30 people all together, comprises full-time Google employees, independent contractors, engineering companies, and university teams like ours from Michigan Tech.  The group is spread out from Hawaii, to California, to Michigan, and to Europe.  Subsets of the team meet regularly via Google Hangout, which is a pretty easy-to-use teleconferencing tool, and it is like being in the same room (there is the one remaining issue of time zones, but most people don't have a big problem with it.)   Even when most of the group gets together in the same city, like this week, there are still those who call in and contribute.
The success or failure of this project (and I'm pretty sure it's going to be successful) depends on the ability of all the participants to work together as a team.  This week we had discussions about how things went in 2015, and the overall consensus was that the teamwork was pretty good.  It reminds me of why it is so important for us at Michigan Tech to teach our students about teamwork in our capstone projects, whether in Senior Design or Enterprise.  They are going to be working on teams when they leave the university, and knowing how to collaborate, how to get along, how to get work done on time, how to communicate, how to make expectations clear for others – these are all things that are going to be critical skills for career success.  The other side of teamwork that we stress at Michigan Tech is the development of individual skills.  Everyone on this Google project has a seat at the table because they are really good at what they do, and I don't imagine that's going to be any different anywhere else.
Finally, I will mention that the nature of engineering careers is changing rapidly.  Certainly there will be those that work full-time for a large corporation, and maybe they stay with that corporation a long time.  On the other hand, there are those that work for corporations, but change jobs often.  Others work as independent contractors, coming and going from teams as their skills are needed.  I am fascinated by these engineers, at least the ones I have seen in this group: they are extraordinarily talented in their particular area of expertise, and because of all the collaboration tools available today they can live wherever they want.   In all of these cases I am just talking about engineers selling their time and expertise; I haven't begun to talk about entrepreneurship, which is another avenue that engineers are increasingly exploring.  The bottom line is, if an engineer is good at what he or she does, their career arc and their lifestyle is limited only by the imagination.
At Michigan Tech we do our best to prepare students for this new engineering environment of the 21st century.  I am always open to feedback about how well we are doing.
Being able to travel to meetings like this has its perks.  On Friday, when this is posted, I'll be taking a vacation day and skiing at Loveland Pass, in the Rocky Mountains not too far Denver.  Finally, I have a chance to see if all my time spent on Mont Ripley has done me any good!
– Dan
Dan Fuhrmann, Dave House Professor and Chair
Department of Electrical and Computer Engineering
Michigan Technological University