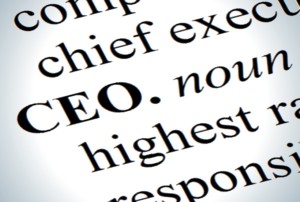 The last couple of weeks I have written about entrepreneurship, management, and leadership in engineering and engineering education. I have a few more thoughts about this topic, and next week I'll move on to something else.
Last week I said that I support education in entrepreneurship and innovation for ECE students, but that I don't have much to offer in that arena so I'll have to leave it up to someone else. I also made the case for an education that emphasizes engineering fundamentals first, and the other more human-centered activity later. I stand by those remarks, although I will admit there is plenty of room for debate. This past weekend I heard a lot of that debate at the annual meeting of the Electrical and Computer Engineering Department Heads Association, or ECEDHA (yes, there really is such a group.) A lot of universities and engineering schools are introducing entrepreneurship into the curriculum, so Michigan Tech is not alone in this venture and we can probably learn a lot from our peers.
My first point will be to encourage 5-year programs for students that really want to do it all. The standard undergraduate engineering program is four years, and at Michigan Tech that means 128 student credit hours – 32 per year, 16 per semester. The pressure is on to cram as much stuff as we possibly can in those 128 credit hours. We certainly contribute to that problem by our insistence on rigorous EE and CpE programs that have a lot of courses required by name and number. I still maintain this is the right approach, since the best time to learn that material is when one are 18 to 22 years old, and we have a whole lifetime to keep learning about relationships with other people, how organizations work, and how to turn ideas into money. For those students that want to combine engineering with business, then I think the best approach is to admit that four years is just not enough, and the investment of another year of early adult life in education may be called for. This creates some breathing room, and also an opening to pursue an additional degree. This degree could be a second undergraduate degree such as a BS in Engineering Management, or an advanced technical degree such as our MS in Electrical Engineering or MS in Computer Engineering. At Michigan Tech we have recently introduced the "accelerated" MS program, where students can double-count 6 credits toward both a BS and an MS degree, thereby getting both the BS and MS in 152 total credits instead of 158 (128+30). Not that many students are taking advantage of this opportunity to date, but that is mostly the result of our not doing enough to promote the program. That is certainly on my to-do list.
For students who want to go "all in" for engineering management and leadership, I strongly recommend a rigorous undergraduate engineering education first, working a few years as an engineer in a reputable organization, and then returning to school either full-time or part-time to earn an MBA. The Engineering + MBA combination is a very hot ticket and students who can get all the way through both sides will find themselves very well positioned for a lucrative career. What I don't really recommend is a stand-alone undergraduate program in engineering management. Michigan Tech has one of these programs, and so I'm probably going to get in trouble for writing these words. I'm just not a big fan. I believe that the first step toward engineering management is engineering, which means knowing what the field is and actually having work experience in it. I will bolster this argument by pointing out that undergraduate engineering majors are very well-represented among Fortune 500 CEOs; see Insead Knowledge blog. Again, this is one of these areas where there is room for debate, so if any of my colleagues want to take issue with my remarks I will be happy to give them room in this column to do so.
Finally, let me mention the hot-button issue of General Education, or "Gen Ed" as it is often called. This refers to the set of courses that are included in the curriculum to ensure a well-rounded education of all the students. In many institutions the Gen Ed program refers to the requirements that are common to all students, and this is the case at Michigan Tech. Now I am all for a well-rounded education, and believe that all students should have a meaningful learning experience in the arts, humanities, and social sciences. This helps to promote good critical thinking and communication skills. Like a lot of electrical engineers, I am an amateur musician and that has made a huge difference for me personally in giving me a broad outlook on life, not to mention expanding my circle of friends. Where I have problems with Gen Ed programs is that those in charge of setting requirements often give short shrift to business-related courses, which really can be a part of a broad education and at the same time create some room in the 4-year engineering programs for those with interests in business, economics, and accounting. So, I will continue pushing for a "broader" interpretation of what Gen Ed means, and hopefully our ECE students will benefit in the long term.
Have a great weekend. I'll be back next week with some thoughts stirred up by the recent ECEDHA meeting.
– Dan
Daniel R. Fuhrmann
Dave House Professor and Chair
Department of Electrical and Computer Engineering
Michigan Technological University