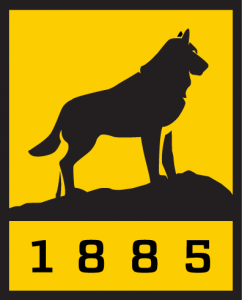 My schedule has been pretty full this week. In the first part of the week we had our semi-annual visit by a group of advisors, mostly but not entirely from Silicon Valley, led by ECE alumnus and supporter Dave House. This group, all of whom are successful entrepreneurs in one way or another, come to town on a regular basis to advise and encourage us on a wide range of issues. The aim is to keep moving us forward along the path of transforming the university to one that can best meet the needs of students, industry, and our society in general in the 21st century. This was followed by a quick trip to the Detroit area where I am meeting with some of our industry partners, and also joining the celebration of the 10th anniversary of the Michigan Tech Research Institute (MTRI), our research facility in Ann Arbor that was started with Dave's financial support and which has been highly successful. That gives me a lot to write about but in the interest of brevity I should stick to one topic and save the rest for later.
Our Silicon Valley advisory group, and the full slate of activities for faculty and students that surrounds their visit including the spring break "Silicon Valley Experience" has come to be known by the name "14 Floors", 14 being the atomic number for silicon. [Aside: some people are starting to refer to the San Francisco Bay Area as "Software Valley" in light of the rise of companies like Google and Facebook, and the fact that there is not nearly as much semiconductor manufacturing as there was in recent years.] Entrepreneurship is always a big theme of the visit, not surprising considering that 50% of the world's venture capital is concentrated in the Valley, as we were told. Partly in the response to the group's encouragement over the years, Michigan Tech has
done a lot to create programs that give students more exposure to management, leadership, and entrepreneurship. This has been going on a long time in our traditional Senior Design programs and our signature Enterprise program, and more recently with the establishment of a new academic unit, the Pavlis Honors College.
I should say a little bit about the composition of the group. Our visitors are held up as paragons of success, which is absolutely true, without question. We had seven visitors this time around. 4 out of the 7 are graduates of what was formerly the EE Department at Michigan Tech. There was one additional person who had to cancel for personal reasons at the last minute, and if he had been here it would have been 5 out of 8. 4 out of those 5 are members of the ECE Academy, one being inducted as recently as last August. The 5th – Paul Fulton – was inducted in a quick little ceremony we had Wednesday evening at the Continental Fire Company.
One thing that always strikes me when I consider this group – and I am thinking primarily of the five EEs – is that before they were managers, before they were leaders, before they were entrepreneurs, they were electrical engineers. They graduated from an intellectually rigorous academic program that emphasized technical skills almost exclusively. After graduation they entered the workforce and continued to hone those skills, each becoming an expert in his own area. It was only after they matured both technically and personally that they stepped up, took on more and more responsibility, and eventually became the leaders that they are today. Somehow I think this fact is lost on a part of our population of 18- to 22-year olds, and those that mentor them, many of whom seem to think there is a path to success in technological entrepreneurship that skips the technology part.
In the ECE Department we are pretty comfortable with the fact that our #1 job in undergraduate education is to give our students the absolutely best education in the technical side of electrical engineering and computer engineering that we possibly can. I believe that the industry demand for our graduates, the massive Career Fairs we have had on campus the past few years, and the 96.9% (self-reported) placement rate for ECE graduates, speaks for itself. The leadership and entrepreneurship piece, for those with the talent and the ambition, will come soon enough. I am a big believer in the notion of "paying your dues" – working hard, developing one's craft day by day, and eventually gaining the credibility that allows one to move on to bigger and better things. My advice to our eager young students: build your house on rock, not on sand.
There are others who feel differently, and that's fine – it's a good and healthy debate. One of the great things about being at a place like Michigan Tech is that we can have those debates, and at the end of the day still go home friends.
Next week – can the Silicon Valley phenomenon be transplanted elsewhere – like in Michigan?
– Dan
Daniel R. Fuhrmann
Dave House Professor and Chair
Department of Electrical and Computer Engineering
Michigan Technological University