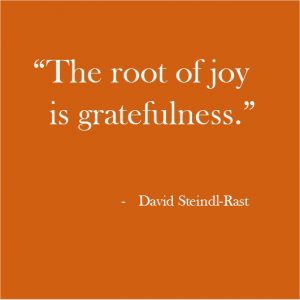 Things are awfully quiet around Michigan Tech and the ECE Department today. For one thing, this is the Friday before Thanksgiving break, and there are no classes next week. For the faculty and staff the only official university holidays are Thursday and Friday, but a lot of people (including me) will take vacation in the early part of the week. Add to that the fact that firearm deer season began this past Tuesday, November 15. Opening day is an unofficial Yooper holiday (or, as it is referred to in the wildly quirky movie Escabana In Da Moonlight, "Christmas with guns"). The weather is turning sour – cold, misty rain – and it looks like we might get winter this year after all. So, people have lots of reason to be off-campus.
Today our community is saying goodbye to ECE Professor Emeritus Theodore "Ted" Grzelak, who passed away this past Sunday after a long illness. Ted was a faculty member here in the department from 1966 to 2000, and lived in the area after retirement. I did not know Ted, who retired well before my time here, but I am pretty sure our paths crossed at alumni events on campus. By all accounts he was a model citizen of the ECE Department, and a model citizen of Houghton and Hancock, very active in youth sports and in his church. His passion was more in teaching than in research, and he was a big part of moving the ECE Department in the direction of computer engineering over the course of his 34 years. Think of everything that happened in technology between 1966 and 2000, and imagine what it must have been like to be a part of that transformation. At his funeral, which I attended earlier today, there was much talk of how methodical and precise he was, traits that are often associated with electrical engineers and which a lot of electrical engineers admire. I think it is interesting that those characteristics are considered very good when we do what we do professionally (like design critical power or communication systems) but at the same time are used to make us look nerdy or awkward when those traits show up in social situations or interpersonal relations. I'm OK with all that – it goes with the territory.
As mentioned above we are moving into Thanksgiving break, so it is traditional to mention a few things we are grateful for. I know that, for a lot of people, heads are still spinning from the recent election, and with all the uncertainty in the air it is a little harder to reflect on our many blessings. Perhaps that is all the more reason to take a deep breath and put things in perspective. For my part, I am grateful for all the people and all the circumstances that have led me right to where I am today, working with an outstanding group of dedicated colleagues in a field where we get to "create the future" in two distinct and important ways – development of the technology that will improve lives and build the economy, and development of the next generation of talented young engineers who will come after us. It is an amazing opportunity and we should never lose sight of that. I hope that we are making Ted proud.
Happy Thanksgiving everyone! FWF will (probably) take a break next week, so I'll write again in December.
– Dan
Daniel R. Fuhrmann
Dave House Professor and Chair
Department of Electrical and Computer Engineering
Michigan Technological University