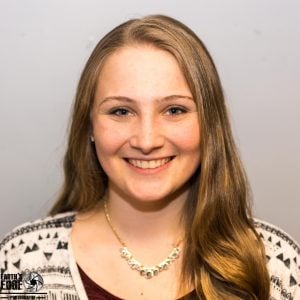 Natalie McGrath will be spending her summer in Narva, Estonia this year to further her studies in Russian language and culture.
Natalie was recently awarded a Project Global Officer (Project GO) scholarship through the University of Pittsburgh's Center for Russian and East European Studies. Project GO is a collaborative initiative with the Department of Defense aimed at improving the language skills, regional expertise, and intercultural communication skills of future military officers within all of the U.S. Armed Forces.
In just eight weeks, students cover the equivalent of one academic year of training in a designated critical language, as well as weekend excursions and cultural activities. Scholarship awardees receive full tuition for the 8-credit University of Pittsburgh language course, coverage of travel, lodging, and textbook costs, and a living stipend for meals.
Natalie is a second year computer engineering major in the Department of Electrical and Computer Engineering and a member of the Army Reserve Officer Training Corps (ROTC) at Michigan Technological University. She received a domestic Project GO scholarship in the summer of 2015 and studied first-year Russian at Indiana University in Bloomington.