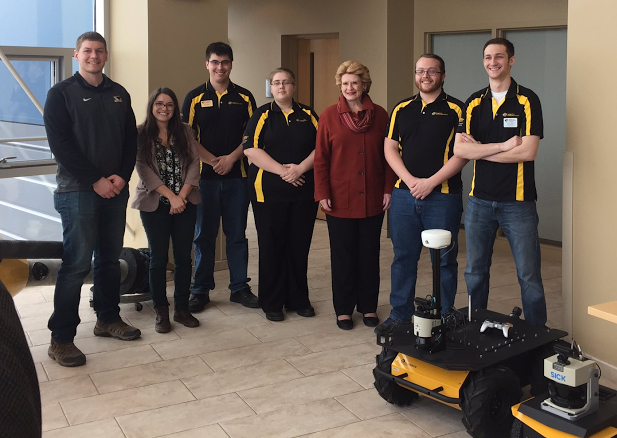 HOUGHTON — U.S. Senator Debbie Stabenow (D-Michigan) heard from Michigan Tech faculty and students about projects related to the Great Lakes during her April 1, 2017, visit to the university's Great Lakes Research Center (GLRC) in Houghton.
Cameron Burke, Michigan Tech student in computer engineering, said he was excited to be working with the robotics program and autonomous vehicles and would probably focus on these in graduate school in the future. For example, he noted some of the experiments include sending the vehicles out into the snow or rain to determine how they could be safer than a regular car.
Read more and watch the videos at Keweenaw Now, by Michele Bourdieu.