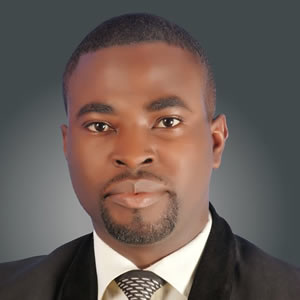 On May 15, 2019, eight students from the African Students Organization (ASO) chapter of Michigan Tech went to Dollar Bay High School to share a perspective of African history and culture that is often misrepresented or ignored by Western media.
Meeting a class of middle and high school students, Kunle Olutomilayo (PhD student, ECE), president of ASO, opened the floor with introductory remarks. Highlighting the historical significance of Africa to human existence. ASO's interaction with the Dollar Bay School involved an exposition of West African naming practices, a telling of Asante folklore, a video showing different places in all 54 African countries, and a lesson on some facts about the African continent that are rarely pointed out.
Tolu Odebunmi (PhD student, Humanities) explained how the pronunciation of names worked in Yoruba, one of several languages in Nigeria. By referring to the tonal nature of Yoruba pronunciation, Tolu explained how names were significant in most African cultures. Of particular interest was the meanings attached to names and how the circumstances surrounding the birth of a child could dictate the name that was given to a child. For example, some ethnic groups in Ghana name their children based on the day of the week that a child is born.
While the video served as a means to retell the African story, the lesson led by Alfred Owusu-Ansah (PhD student, Humanities) highlighted rarely mentioned issues; Alfred pointed out how the world's oldest university was established in 859 C.E. in Morocco by a woman. He also pointed out other firsts, like the first successful heart transplant was achieved in South Africa. In encouraging the students to explore the rich diversity of Africa, he suggested that they could read Nobel Laureates like Wole Soyinka of Nigeria or Nadine Gordimer of South Africa; or follow great scientists like Sameera Moussa (a renowned nuclear scientist) of Egypt, and Philip Emeagwali of Nigeria, who built the fastest computer of the time in 1989.
After the lesson students were invited to ask questions. This led to what was perhaps the climax of the day when a very bright student asked: "We hear that Africans are corrupt, how true is that?" Alfred pointed out that corruption does exist at different levels in the different countries in Africa; the same way that corruption exists at different levels in all countries in the world. Alfred highlighted the importance of checks and balances in any system of governance that seeks to minimize corrupt practices, which is as true for Africa as it is for North America. This led to a conversation on the cultural differences between African countries and the United States of America. It was clear that both Africans and Americans had a lot of respect for each other and were eager to learn new things. Ending the interaction with a song, the president of ASO sees this interaction as one of many that can help both Africans and the people of the great Upper Peninsula understand each other better.
by Bello Adesoji | African Student Organization.