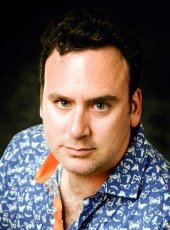 Cognitive scientist and Dartmouth professor John McCarthy coined the term artificial intelligence (AI) in 1955 when he began his exploration of whether machines could learn and develop formal reasoning like humans. More than 60 years later, AI is the hottest tech topic of the day, from the boardroom to the breakroom.
"AI is a mathematical and algorithmic model that allows computers to learn to do tasks without being explicitly programmed to do those tasks." –Timothy Havens, the William and Gloria Jackson Associate Professor of Computer Systems in the College of Computing at Michigan Technological University and director of the Institute of Computing and Cybersystems.
For those who prefer analogies, Havens likens the way AI works to learning to ride a bike: "You don't tell a child to move their left foot in a circle on the left pedal in the forward direction while moving your right foot in a circle… You give them a push and tell them to keep the bike upright and pointed forward: the overall objective. They fall a few times, honing their skills each time they fail," Havens says. "That's AI in a nutshell."
Read more at The Enterprisers Project, by Stephanie Overby.