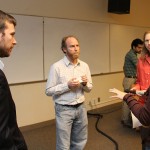 The 8th Annual 2014 D80 Conference: "Engage in Community" was held Saturday, October 11 at Michigan Tech at the Dow Environmental Sciences & Engineering Bldg.
UPDATE: D80 Conference Website and Schedule
UPDATE: D80 Conference Agenda PDF
UPDATE: See Article D80 Conference: Students Step Up to Help the Poorest 80%
UPDATE:
See the Photo Gallery of the 2014 D80 Conference at Michigan Tech
UPDATE: Videos of D80 Conference 2014
UPDATE: D80-Conference-Closing
Keynote speaker: Dr. Jonathan Mellor (CEE/PCMI ' 09), Yale Climate & Energy Institute; Keynote Address: "The Complexities of Water, Climate and Health"
This was the 8th Annual D80 Conference. The D80 Conference is a celebration of our efforts to solve issues that confront the world's poorest 80%. The Michigan Tech campus hosts this annual conference in the fall every year to give a platform to the voices of university students serving communities-in-need both domestically and abroad. The public is always invited to join us.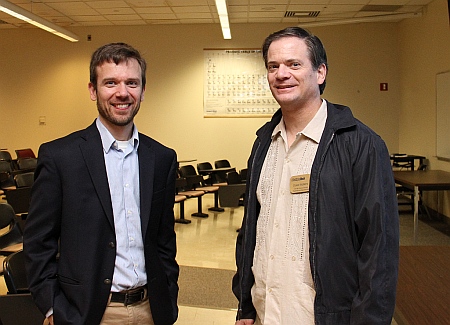 See the Photo Gallery of the 2014 D80 Conference at Michigan Tech
An archive of past D80 Conferences
2014