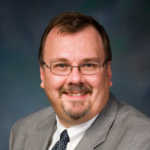 The Rail Transportation Program and Railroad Engineering and Activities Club held the 10th Annual Railroad Night, on Tuesday Oct. 14, in the Memorial Union Ballroom. The event was free to faculty, staff, students and members of the local community. A social hour started at 6 p.m., followed by hors d'oeuvres and the keynote speech was given by Tim Hoeffner '80 (CEE), director, Office of Rail, Michigan Department of Transportation MDOT.  
UPDATE: View photos of Rail Day and Expo and Rail Night on the Photo Gallery
UPDATE: View more Rail Transportation Program and other Transportation Videos on the Michigan Tech Engineering Speeches and Seminars Channel on Vimeo
Meet the Rail Industry at Rail Day 2014 Michigan Tech and
Rail Activities Associated with Detroit's Recovery" Keynote speech was given by Tim Hoeffner '80 (CEE), director, Office of Rail, Michigan Department of Transportation MDOT
UPDATE View the Video Playlist of the Rail Night 2014
Railroad Night has become a tradition here at Michigan Tech, drawing nearly 150 people each year to an event showcasing the railroad industry. For the first time, the event has been moved to fall from its traditional place after Spring Career Fair. Faculty, staff and students can find more info on our website, or by contacting Dave Nelson (7-1734, dannelso@mtu.edu).
The schedule gives an idea of the event-filled day:
8:15 – 8:30 am Opening Remarks for Industry Participants
8:30 am – 9:15 am Poster Session and Breakfast with Students
9:15 am – 9:45 am Rail Program Overview and Advisory Board Update – For Industry
11:00 am – 4:00 pm Rail Day Expo Event
5:00 – 6:00 pm Meet the Industry Session
6:00 – 7:00 pm Railroad Night Social Hour
7:00 – 8:30 pm Dinner and Keynote Speaker
This year's event coincides with the first ever Rail Day and Expo. This event was from 11 a.m.- 4 p.m. and was located in the DOW Courtyard and Lobby. 15 companies, ranging from large freight railroads (CN, UP and BNSF) to manufacturers (Siemens, Electromotive Diesel, Ensco) and consultants (HDR, Aecom, Hanson, ERS) were showcasing their technology and talking about careers in the Railroad Industry. The Railroad Club will also served lunch during the expo.
Evening activities included an industry career panel discussion on what different majors do within the Railroad Industry (Meet the Industry Session) with Door Prizes, followed by Social hour with rail industry (6-7 p.m.) and 10th Annual Railroad Night (7-8:30 p.m.) that included hors d'oeuvres and keynote speech by Tim Hoeffner (CE, 1980), Director, MDOT Office of Rail.
Railroad Engineering and Activities Club

Rail Night and Expo Page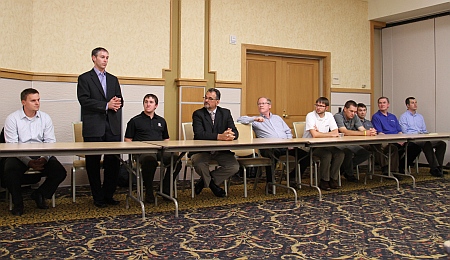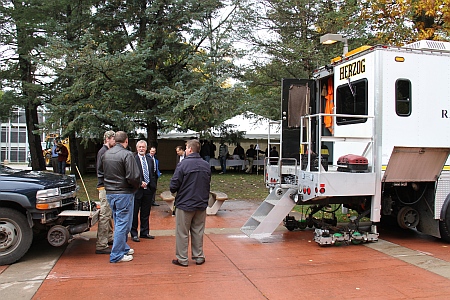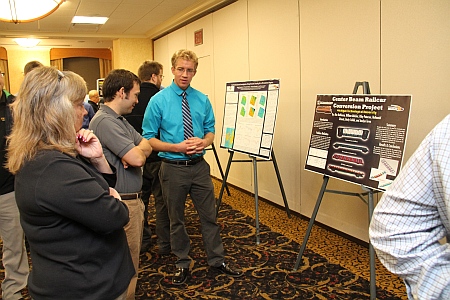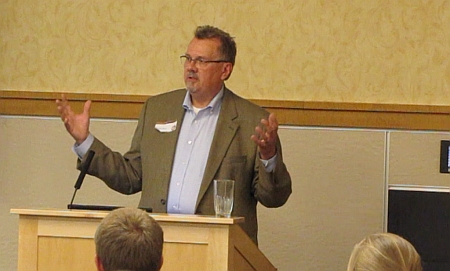 MORE PICTURES: View photos of Rail Day and Expo and Rail Night on the Photo Gallery
View more Rail Transportation Program and other Transportation Videos on Rail Channel on Vimeo