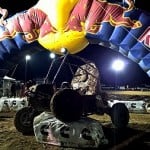 by Baja Enterprise
UPDATE:
Baja Team Sweeps in Wisconsin
This past Saturday, October 17th, Michigan Tech's baja racing team participated in the Backwoods Baja race held by UW-Stout. The race was held at the Arkansaw Cycle park just outside of Menomonie, Wis. Michigan Tech Blizzard Baja swept the field taking first, second and third place, as well as the fastest lap. The race was a four-hour enduro, split in half by an hour intermission.
This has been an impressive semester for the baja team with wins at Midnight Mayhem and Backwoods Baja. They're looking forward to a great set of national competitions in Tennessee, California and potentially New York this coming spring.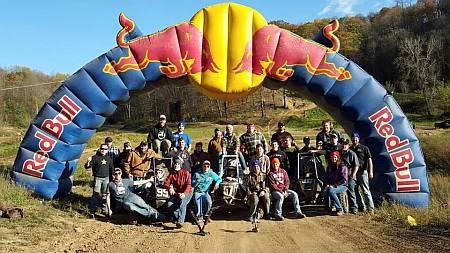 Baja Enterprise Team took first place in a regional competition
The Michigan Tech Baja Enterprise Team took first place in a regional competition over the weekend in Bedford Kentucky at the Nickota Motorsports Track. The competition involved 104 Baja cars from university teams throughout the country.
Tech's winning vehicle was the 2014-15 competition car, "Bristol." The race was very muddy and the track crew needed to stop the race part way through to maintain the track. Over the course of the four-hour endurance race only about two hours of wheel-to-wheel racing was conducted because of all the stuck cars, accidents and track maintenance.
Tech Baja alumnus Kyle Cooper says, "I've seen a lot of Baja races, but I've never seen a Baja mud bog."
Nearly all the cars struggled with the mud, however Tech was able to power through for the first-place finish. Watch a video for more coverage of the race.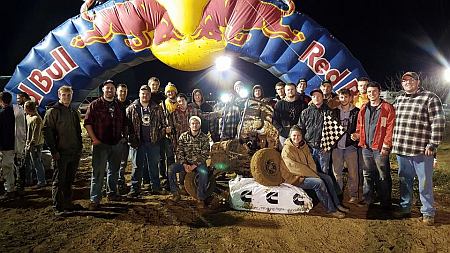 See more pictures of Blizzard Baja Team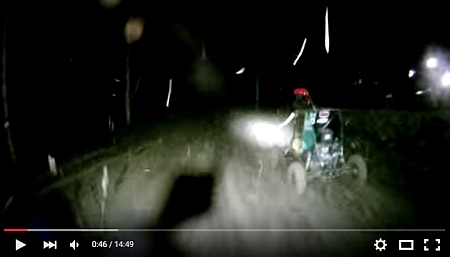 See onboard video on YouTube of Michigan Tech Blizzard Baja Car 99