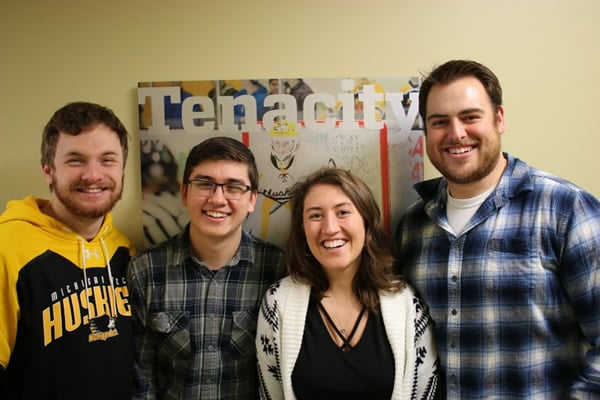 Michigan Tech's Frozen Engineers were selected to represent Tech at the Make48: College vs. College competition this August in Baltimore, MD. Teams are given 48 hours to plan, prototype, and pitch an idea for prizes and licensing potential.
The Michigan Tech team consists of Mike Gazdecki (material science and engineering), Patrick Guyon (mechanical and electrical engineering), Rachel Kolb (mechanical engineering), and Ryan Thompson (mechanical engineering). The Frozen Engineers took fourth place in Michigan Tech's 2018 Consumer Products Challenge for their single serve Margarita Machine.
Read more at the Pavlis Honors College Blog, by Amy Karagiannakis.