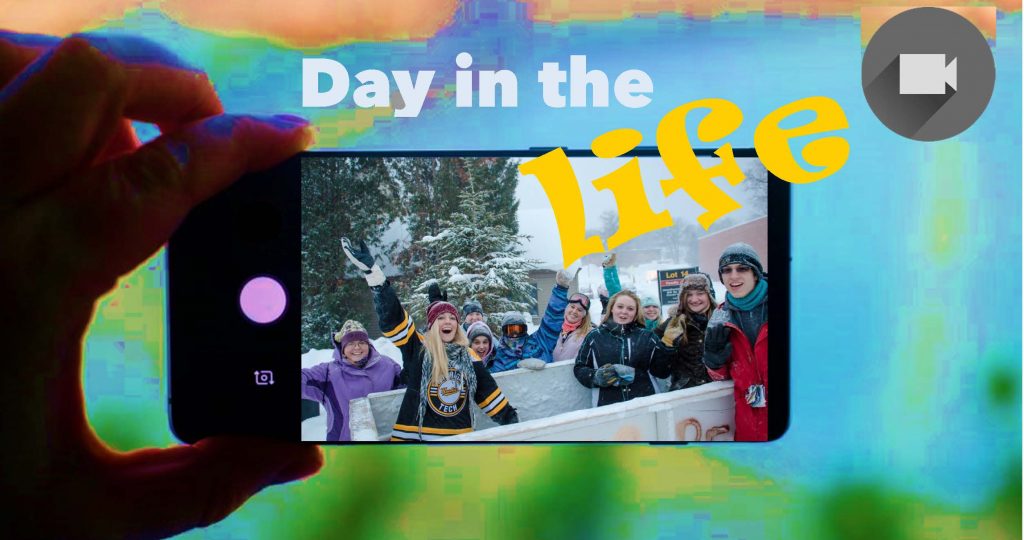 A Day in the Life of a Michigan Tech Student
Student Video Competition Spring 2019
Submit your Day in the Life video by April 2!
Win cash prizes—up to $5,000 awarded!
2-5 minutes in length.
Students in all majors are welcome to compete.
Competition is now open to Michigan Tech graduate students!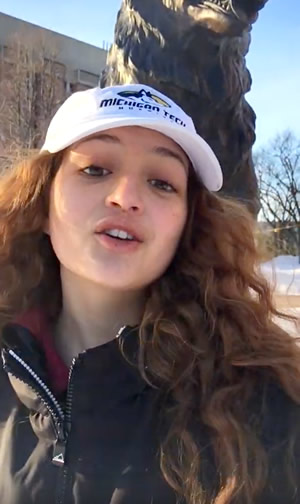 Enrolled Michigan Tech undergraduate students are invited to participate in a new campus-wide video competition. Give us a glimpse into your day as a Michigan Tech student. Create a short video with highlights and interesting moments that capture some of the essence of your activities in this unique environment.
Competition opens March 18, 2019.
Submission closes midnight April 2, 2019.
There will be multiple $300 and $100 prizes, up to $5,000 in total.
The aim is to generate a Day in the Life for all majors, reflecting a diversity of perspectives. Clean humor, tenacity, fun—the Tech experience!
Participants are asked to read the guidelines and follow the rules.
Rules
The competition is open to full-time undergraduate students in all majors and to all full-time graduate students in all programs.
Record your video March 18 – 29, 2019.
Use only original footage which you own.
Observe licensing requirements for audio effects.
Videos should be 2-5 minutes in length.
Videos must be in a standard format: MP4 or MOV.
Use a horizontal or landscape orientation.
Videos should be high definition: 720p or 1080p.
Do not video people who request not to be in your video.
Participants are responsible for arranging interviews or obtaining permission for in-class recording.
Upload your video to your Michigan Tech Google Drive for proper sharing and authentication.
Only one submission per student is allowed.
The due date is April 2, 2019, by midnight.
The University or College of Engineering may edit your winning video and use it in marketing platforms.
Winning participants are asked to cooperate with follow-up clarifications on captioning or transcripts.
Guidelines
Use your own video camera. A camera phone is fine.
Introduce yourself in the video. First name only is OK.
Use your own voice and style. If you are looking for guidance on tone and message, the Michigan Tech Brand Guide is available.
The mood of the video should be light. Include humor and surprises!
Participants can utilize a team or group for this video project, but only the focus student will be contacted or awarded.
You can get help with video editing.
Show student activities, dorm life, the local area, and campus.
Be realistic and optimistic. Have clean fun.
Video Sharing
To find Google Drive, login to your Michigan Tech gmail and go to https://drive.google.com/.
Choose + New in the upper left corner and select File upload.
Upload the video and select it.
Choose the person + icon in the upper right corner (Share).
Choose Get shareable link.
Choose Copy link.
Submit that as the Link to Video on Google Drive in the submission form.
Hosted by the College of Engineering with sponsorship from schools and departments across campus. Contact engineering@mtu.edu with questions.