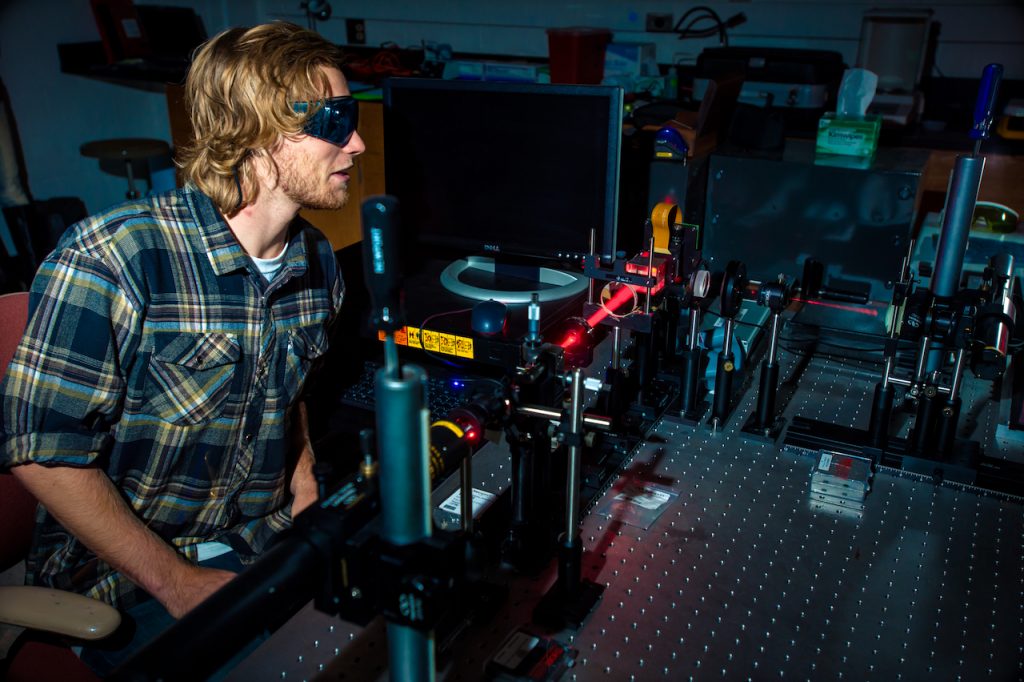 There's a lot of cutting-edge, health-focused research going on at Michigan Tech, in areas that engage undergraduates in hands-on research. This is because we care deeply about improving the human condition, and we teach this "first-hand."
If you are interested in medicine, possess a desire to help others, and enjoy creative problem solving, read on. Michigan Tech researchers tackle genetics, cardiovascular disease, and cancer, just to name a few. Still more areas focus on improving health, fitness, clean water, sleep, medical imaging, and more.
In the College of Engineering alone, we have over 30 faculty—in biomedical engineering, chemical engineering, electrical and computer engineering, environmental engineering, materials science and engineering, and mechanical engineering—who engage in health-aligned research, engaging both undergraduates as well as graduate students in research.
Catching Viruses in the Lab
For example, in Chemical Engineering, students in Prof. Caryn Heldt's lab "catch" viruses by understanding their sticky outer layers. The complex structures making the surface of a virus are small weaves of proteins that impact they way a virus interacts with cells and its environment. A slight change in protein sequence makes this surface slightly water-repelling, or hydrophobic, causing it to stick to other hydrophobic surfaces. Using this knowledge, they are finding new ways to detect and remove viruses before they make people sick, and also reduce cost and development time for new vaccines.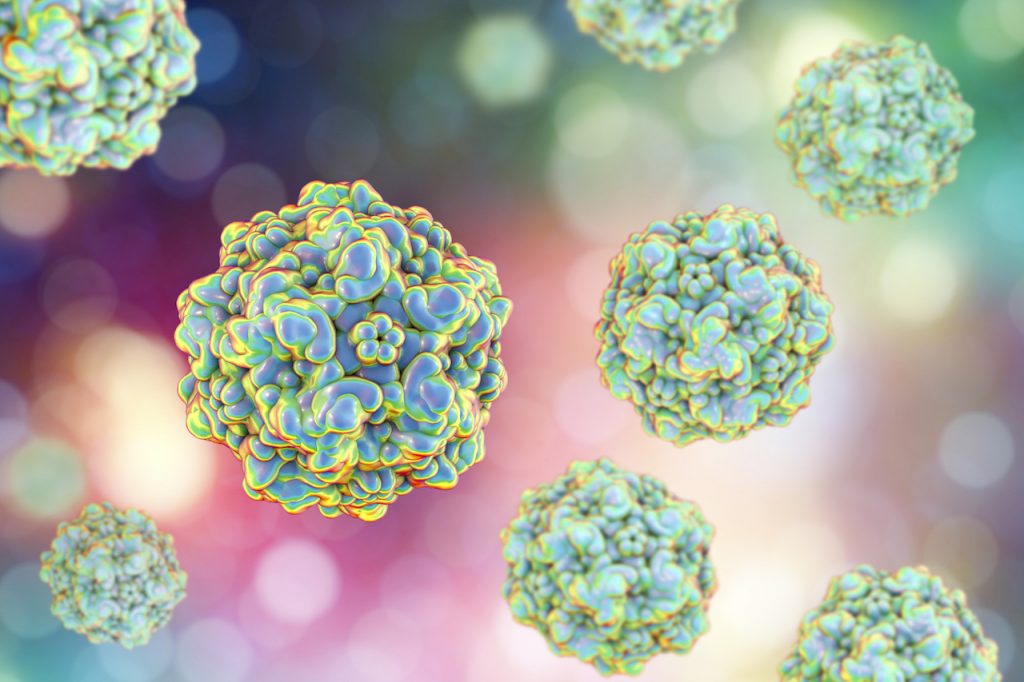 Accelerated Healing
In Biomedical Engineering, students in Prof. Rupak Rajachar's lab are developing a minimally invasive, injectable hydrogel for achilles tendinitis, one of the most common and painful sports injuries. "To cells in the body, a wound must seem as if a bomb has gone off," he says.  The team's hydrogel formula allows tendon tissue to recover organization by restoring the initial cues that tendon cells need in order to function. Two commonly prescribed, simple therapies—range of motion exercises and applying cold or heat—boost the effectiveness of the hydrogel. Even a single injection can accelerate healing.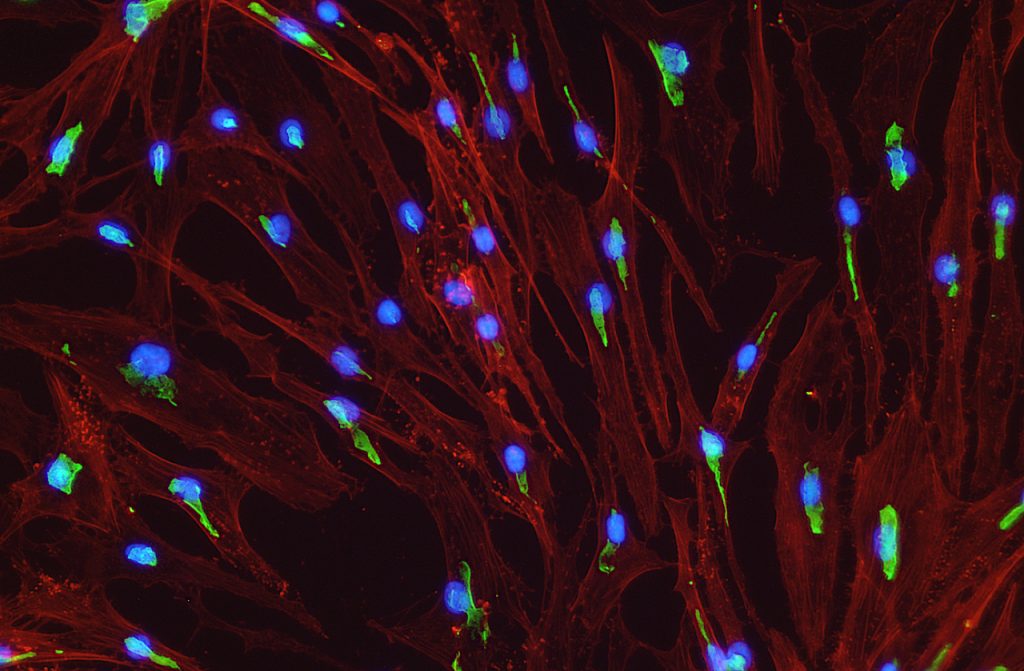 Human-Centered Monitoring
In Mechanical Engineering, students in Prof. Ye Sun's Human Centered Monitoring Lab are turning embroidered logos into wearable electronics. Health monitoring devices like FitBit, apps on cell phones, and heart monitors are seemingly everywhere, but what if embroidery on clothing could replace these devices altogether? By using conductive thread and passive electronics' tiny semiconductors, resistors and capacitors' Prof. Sun and her team do it with stitching—lightweight, flexible, and beautiful embroidery. They're also building a manufacturing network and cloud-based website for ordering.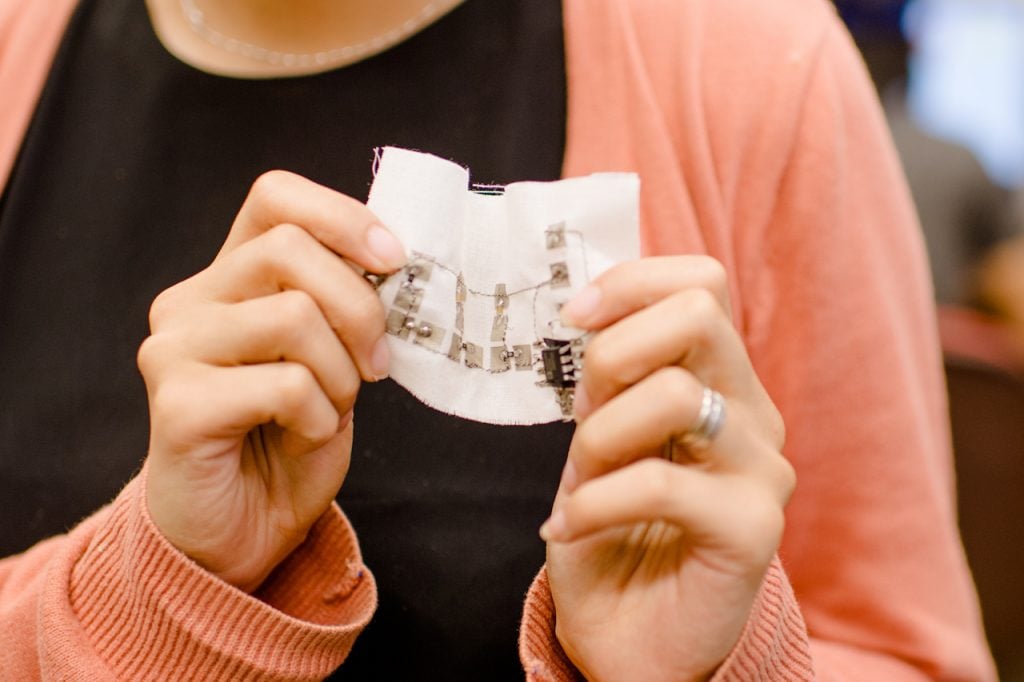 Fighting Cancer with Fruit Flies
And in Biological Sciences, students in Prof. Thomas Werner's lab perform transgenics, where they insert pieces of foreign DNA into fruit fly embryos, to determine the role genes play in the pigmentation of fruit flies. Biologists use fruit flies to study wing spots, metabolism, and aging. This is important because the same genes and major metabolic pathways in fruit flies affect cancer and other diseases in humans.

Engineers Go to Medical School
In case you are a student who is considering medical school, engineering majors stack up very well in acceptances to medical school, especially when considering research experiences and the associated research publications that our students co-author. In our Department of Biomedical Engineering alone, in 2017-18, BME majors had an 86% acceptance rate to med school.
I Followed My Heart
As a personal anecdote, my first university degree was a Bachelor of Science in Chemical Engineering. My curiosity about materials (especially metals) led me to a PhD in Materials Science. This multidisciplinary background led me to start a company with a cardiologist who needed my expertise. He had a vision for an improved angioplasty device to treat restenosis, which is when heart stents become narrow or blocked. Our company was based on my invention, related to applying tiny doses of radiation to a blockage to help in-stent restenosis. In all my career, this two years of work on this angioplasty device—it captured my imagination, my attention, and my heart (no pun intended). This intersection of engineering and medicine—it's a life-changing experience to get personally engaged.
Now, if you're interested in health care or working in a research lab, and you want to know more, please let me know—Callahan@mtu.edu
Janet Callahan, Dean
College of Engineering
Michigan Tech