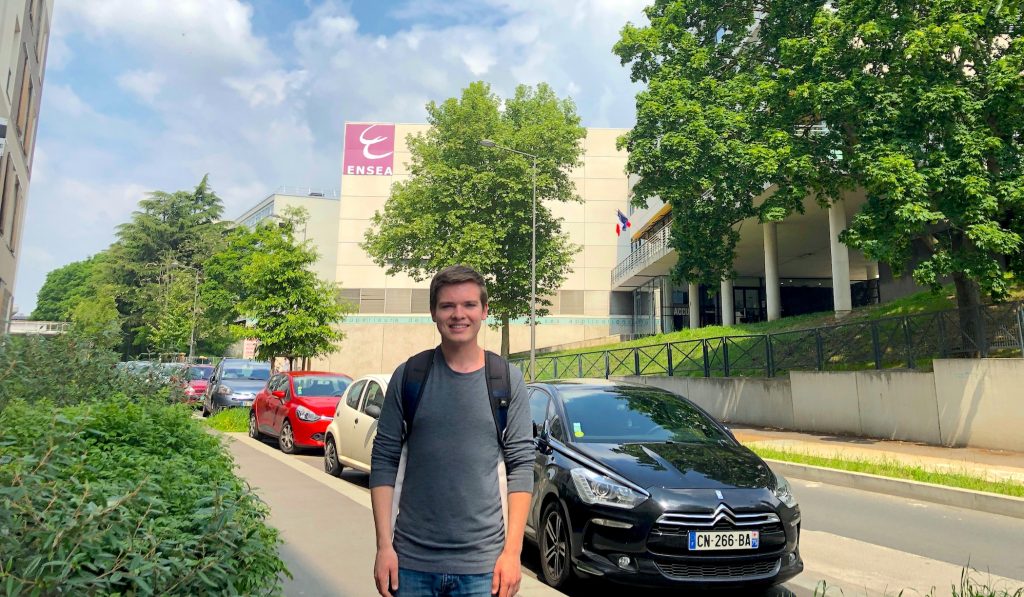 Growing up, Joshua Turner lived in four different states in the US, and visited over thirty of them. He loved traveling, but the only time he'd ever left the country was at nine months old, on a family trip to Canada. He longed to travel abroad, but finances and time always seemed to get in the way. Until he did a little more research. Turns out, it was entirely doable. Turner is now living his dream in Cergy, France, studying electrical engineering at ENSEA.
First, please tell us a bit about yourself.
I enjoy exploring outside—either going to the beach or hiking. I grew up in Houghton, near the Michigan Tech campus. I enjoy snowboarding in the winter, but it's about the only thing I like about snow. I'm a member of the Ski and Snowboarding Club, and the Triangle Fraternity.
How did you get interested in Studying Abroad?
As an electrical engineering student, I always assumed it wouldn't be possible to take any of the classes I needed while studying abroad. A few friends of mine had traveled abroad, though, and I realized I should try to actually talk with someone, just to find out if it could be possible for me, or not. So I met with Judy Donahue, my ECE academic advisor. Judy recommended I take a look at the French American Exchange (FAME) program at ENSEA,École Nationale Supérieure de l'Electronique et de ses Applications, in Cergy, France. She said I only needed to move around a couple of classes.
The cost was the next biggest concern of mine. I saved most of my money from an internship last summer, and from my on-campus job during the school year. I found out that I only needed to pay my Michigan Tech tuition for the program. All my financial aid and scholarships still applied. The only real extra cost was for the visa and the flight. I set up a budget once I got to France to make sure I'd be able to travel without worrying about running out of money.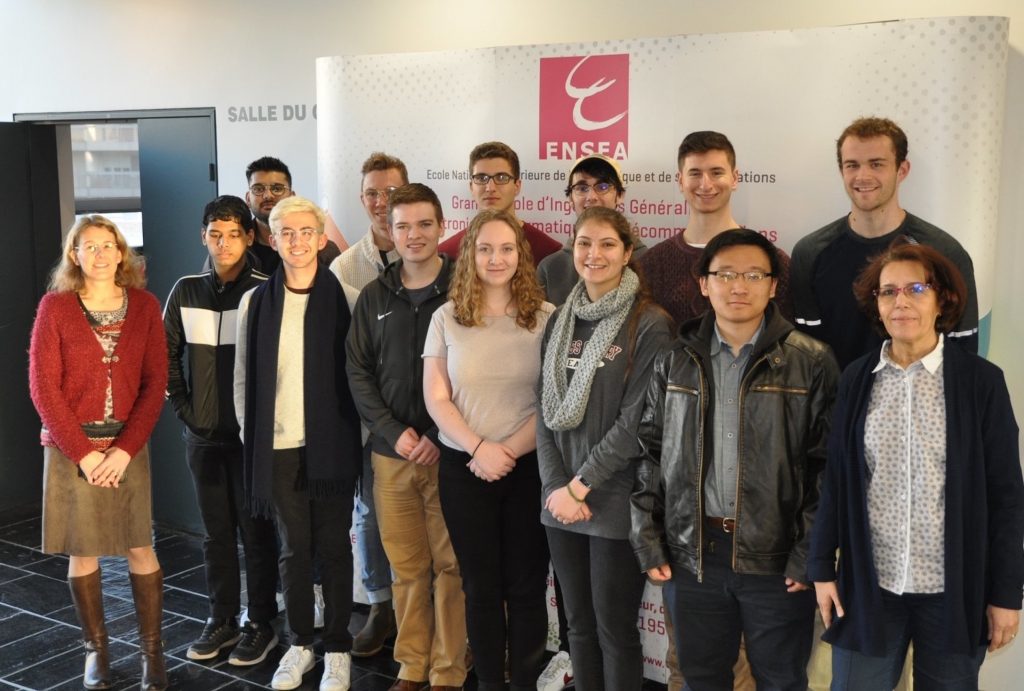 What is your academic experience like in Cergy, France?
ENSEA is one of the highest ranked engineering schools in France. It is focused solely on electrical engineering, with fewer than 1,000 full-time students. There are 14 American students in the FAME program. Classes are taught in English by the French professors. My largest engineering class had seven students and my smallest had four students. One class was spent entirely in the lab with both American and French students working together—a very cool experience.
Classes at ENSEA don't have a set schedule. Each week can be completely different than the next. We check the schedule online regularly. Classes are at fairly consistent times, but it's not uncommon to have a Monday class, for example, get moved to Wednesday or Thursday. This is sometimes beneficial. If a few of us want to travel over the weekend, we can ask the professor to move a Friday class to another day, earlier in the week.
Why did you choose France?
I was willing to go anywhere that would work with my degree program. Somewhere in Europe was my top choice. If I could go back and do it again, I think I would still choose France. It's been such an amazing experience and the culture here is so unique and full of history.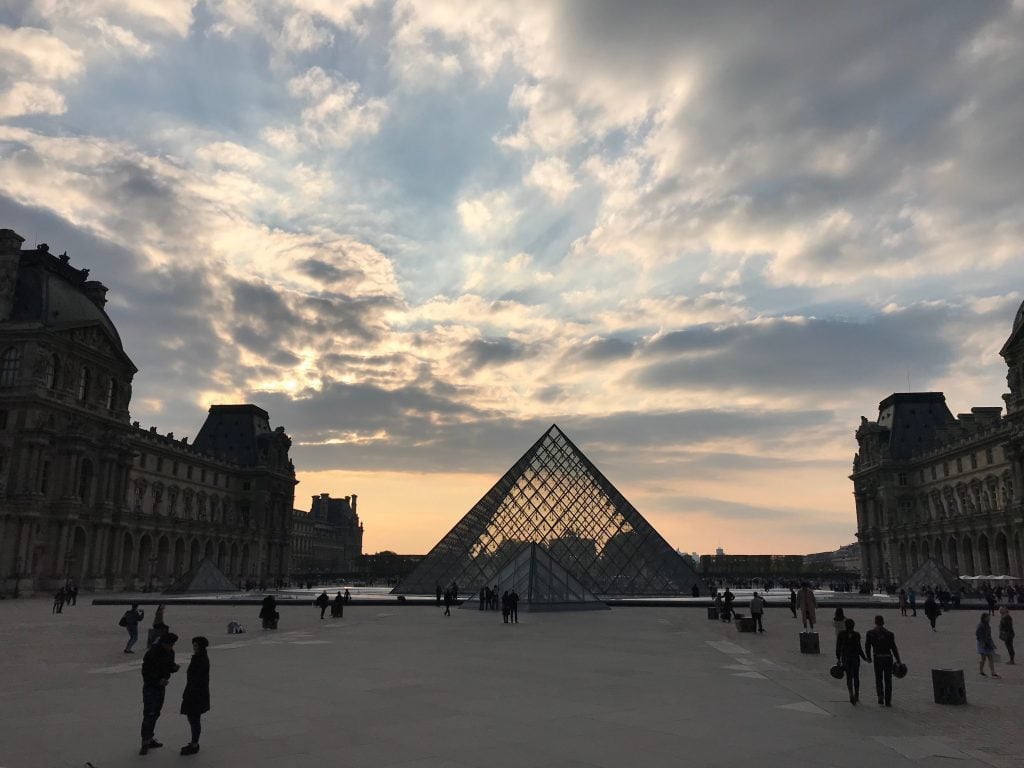 What is it like living in Cergy?
Cergy is a suburb of Paris, host to six universities. Almost everyone here is either a student or commutes to Paris for work. Luckily, there is a train in Cergy that can get to the center of Paris in about 40 minutes. I purchased a monthly train pass which includes unlimited access to trains, buses, and metros within the entire Île-de-France region. I go into Paris a few times a week. I started off seeing the big tourist attractions. Then I started visiting less popular parts of Paris, places most tourists don't have time to see. There are apps which make public transportation really easy to navigate.
In Cergy I stay at the housing provided by the university—an actual apartment. The bedrooms are rather large, and the kitchens are very tiny. It's a 15 minute walk to ENSEA and a 20 minute walk to the train station. The parks and walking paths can actually be enjoyed in winter, since, unlike Houghton, they're not covered by 15 ft of snow! We play soccer or basketball at one of the parks after class. Usually some French children will ask to join us—which is always super fun. I found two grocery stores, and shop with no difficulty finding what I was looking for. I've become accustomed to having baguettes (which cost less than 1 euro each) as a daily part of my diet.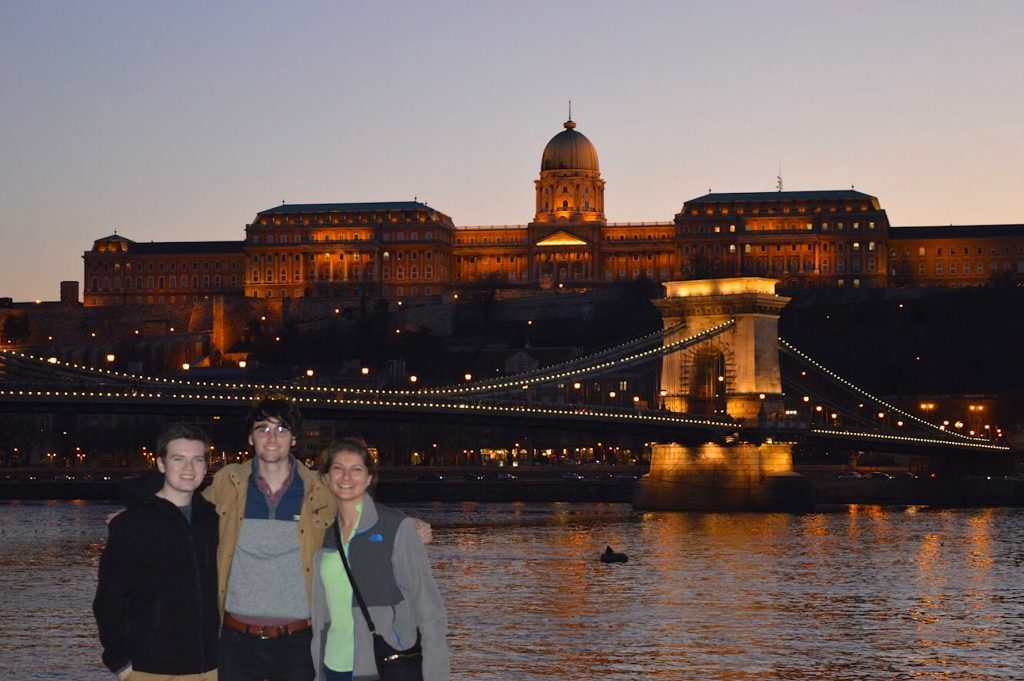 Have you visited any other cities and countries?
I spend a lot of time experiencing all the different cultures of Europe. Every six weeks of classes are followed by a two-week vacation, so I have four total weeks of vacation. Some of the other students and I planned trips together. We have become really experienced at traveling. On the first break, I visited the Czech Republic, Austria, Hungary, England, and Scotland. Then on my second break, I went to the south of France to Toulouse, Marseille, Nice, and Monaco. After that, I went to Italy and visited Rome, Florence, Cinque Terre, and Milan. I also took a few weekend trips to Brussels, Strasbourg, and Mont-Saint-Michel. All in all, I will have visited over a dozen countries during this semester—way more than I used to think I'd visit in my entire life!
What is the most challenging part of the experience?
I am used to aiming for A's and B's and consider anything less to be disappointing. In France, the grading scale is from 0 to 20. Anything above a 10 is good. Almost no one gets a 20 and if you get a 16 it's really impressive. Getting used to the grading scale was probably the most difficult academic adjustment for me at first, but after finding out you don't need a 20—and that understanding the concepts is more important than the grade—it became easier to deal with.
The language barrier is, of course, a big challenge. I barely knew any French when I arrived. Luckily, all students at ENSEA learn English and some are very good at it. Now, near the end of the semester, I am to the point where I can usually get by while in Paris speaking only French. It is a very fulfilling feeling.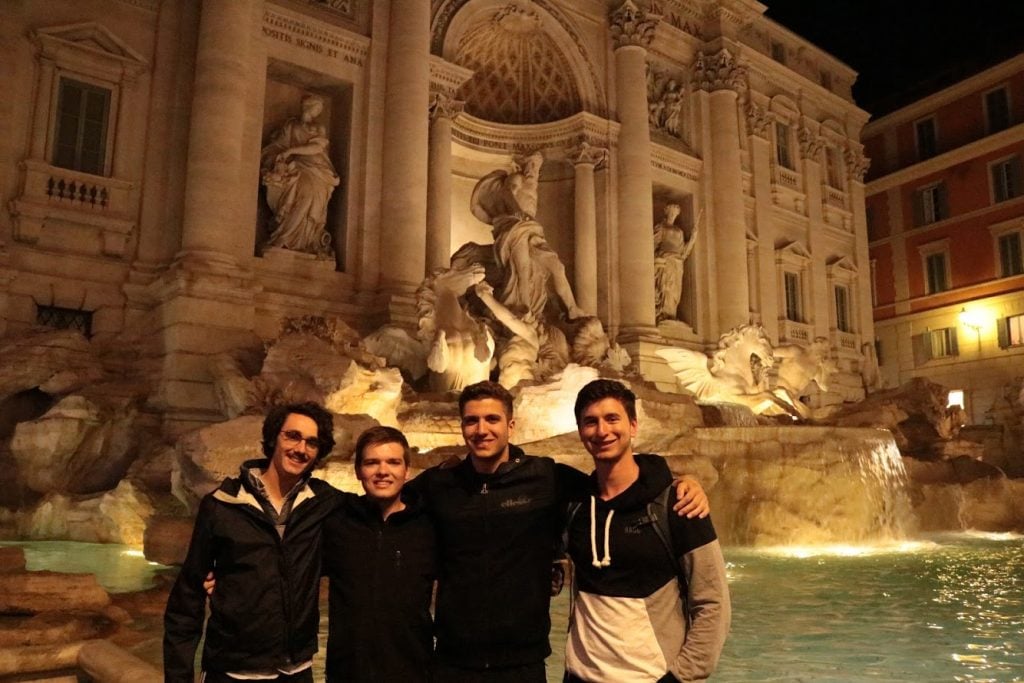 What are your plans for this summer?
Finals end the last week of May. Once those finish I will travel for a week to the UK and Spain before flying back to America. I then have about three weeks to relax at home before flying off to an internship/co-op with Nissan. I return to Michigan Tech in the spring of 2020, just two semesters left before graduation.