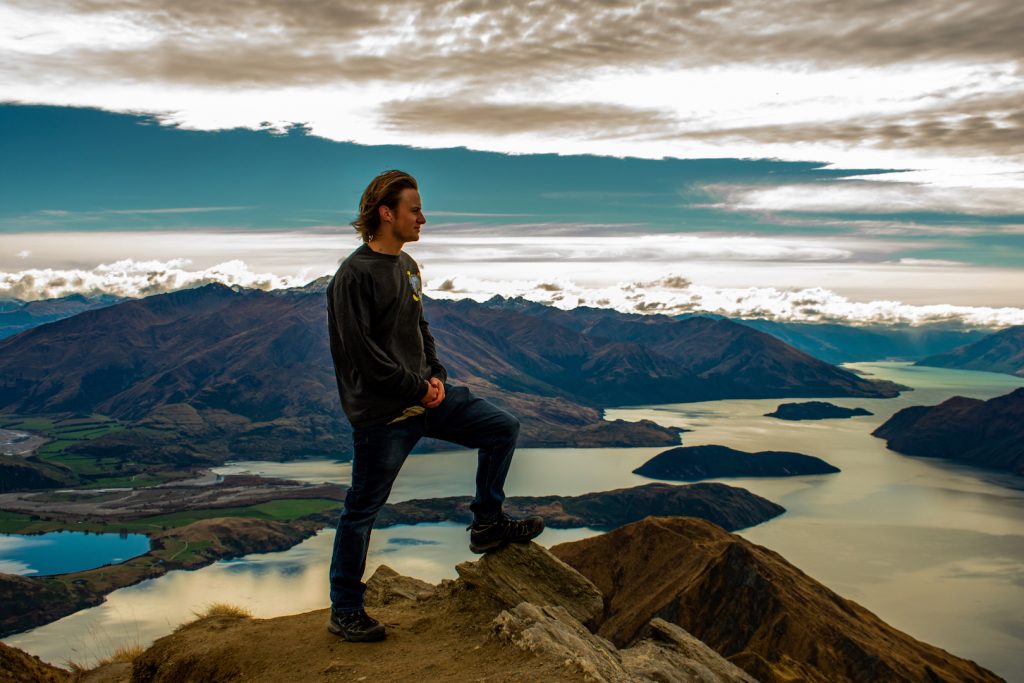 Ryan Schrader, a third year mechanical engineering student at Michigan Tech, ventured all the way to Christchurch, New Zealand to gain independence from his "comfortable bubble". He's there now, taking classes at the University of Canterbury. Schrader's goal is to gain a new, multicultural lens—one he can share with others once he returns. He also wants to prepare himself for a future job traveling the globe. Read on to learn more about his adventure thus far!
First, please tell us a bit about yourself.
I fill up my time with studying, sports, hiking, and hanging with friends. I'm currently involved with the the American Society of Mechanical Engineers (ASME), the Tennis Club, Circle K (a community service organization). Although I am a mechanical engineer, I am also a member of Society of Environmental Engineers (SEEn). I love fall season in the Keweenaw. I also love the massive amounts of snow, but winter lasts a while. I figured I wouldn't miss too much by traveling abroad.
How did you get interested in Studying Abroad?
I inherited an adventurous and explorative spirit from my parents. I first started looking at study abroad during my second year at Michigan Tech, but planned it for my third year, when my classes worked out well. I got very interested when I began hearing others share their own study abroad experiences.
What was your academic experience like in Christchurch, New Zealand?
The campus at the University of Canterbury in Christchurch is beautiful and I love it here. I've gotten some very clear and helpful lecturers, along with a few that are a bit more challenging. I enjoy meeting new classmates in my classes. The friendly lifestyle is rubbing off on me.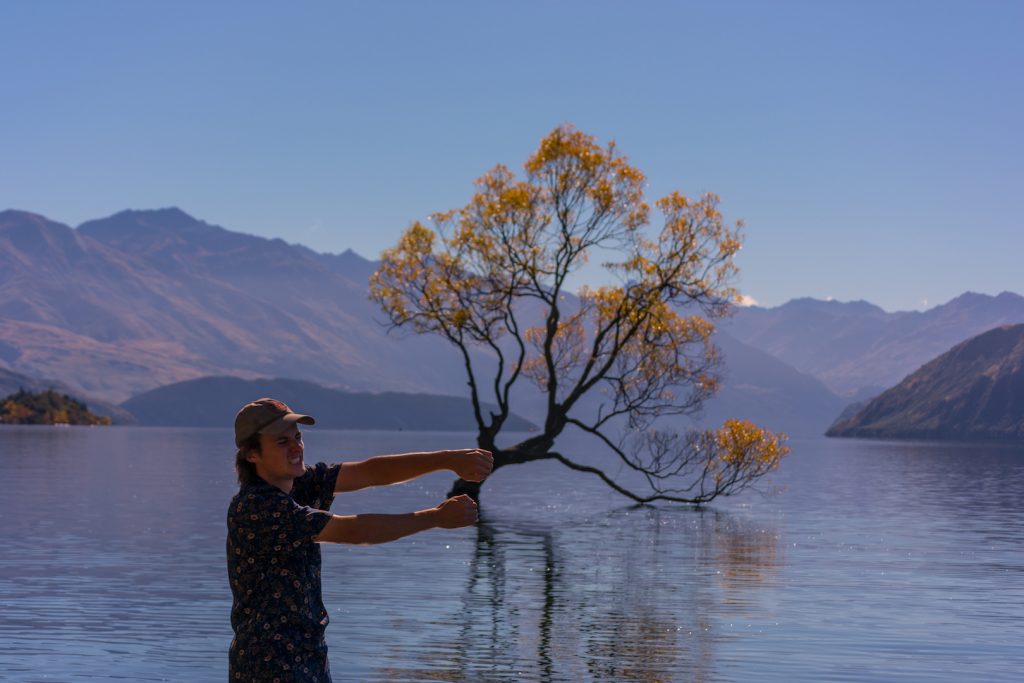 Why did you choose New Zealand?
I chose New Zealand after A LOT of research over places to go. It's an adventurous island nation that speaks English! There were so many choices, but looking back on it, I really feel like I made the right choice. I also figured if I was going to be very far away from home, I might as well get far away as possible! A lot of encouragement came from fellow Michigan Tech students Jake Voss, and also Brady Severt whose photo on Roys Peak Track in Wanaka, New Zealand was used on the cover of University of Canterbury Study Abroad brochure.
What was it like living in Christchurch?
Christchurch is a big city of around 400,000 people, but I live west of the city in a smaller area. I can get some of the big city feel if I go downtown but can easily travel around New Zealand and get a small town feel in many places.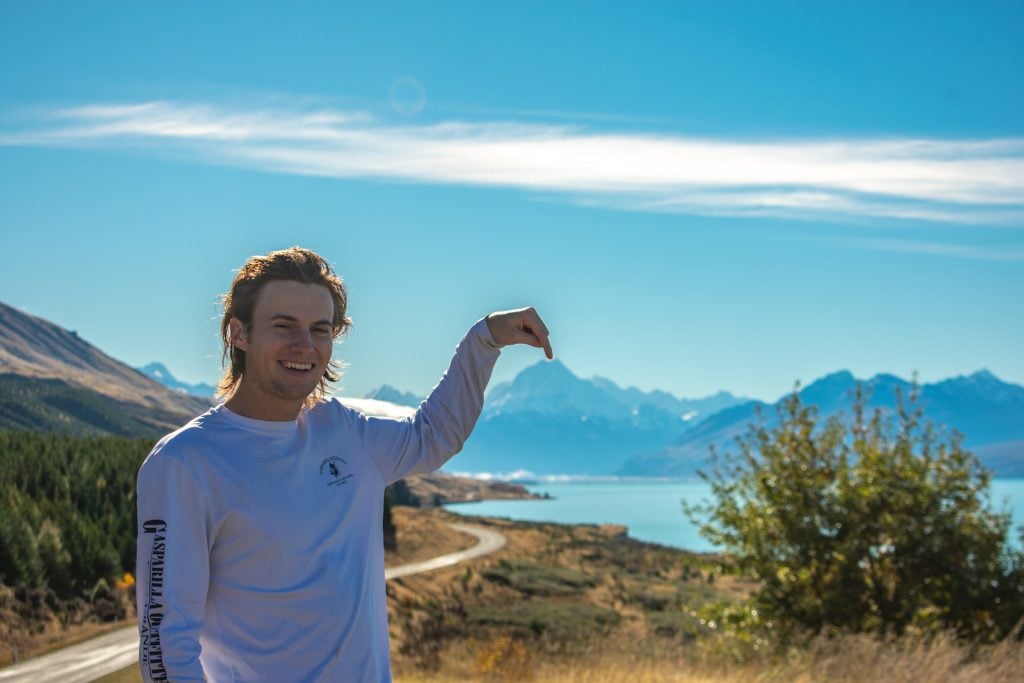 What was the best part of the experience?
Optimistically speaking, I believe my best experience might not have happened yet, since I'm still abroad! So far, though, my favorite experience has been a trip through Fjiordland, with its vast amount of wildlife and breathtaking views!
What was the most challenging part of the experience?
Okay, I'll just admit it—my greatest challenge is finding a balance between my study time, and goofing off time! My goal is to make most out of the free time I have in order to pack in as much exposure to this diverse country as I possibly can!
Did you visit any other cities and countries?
I've traveled over to Oz (Australia) and it was really special. I'm planning on going to the Cook Islands, as well. In New Zealand, I've traveled well around the South Island and made a mark along the North Island.
What are your plans for this summer?
I'm not quite sure yet! I don't get back until June 24th. I am adamantly looking for a position in Michigan—either around Ludington, Houghton or Detroit—that will help me with finances. I'm planning to graduate next spring. From there I'll try to find a design role with my mechanical engineering degree.