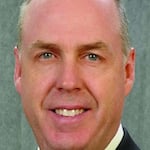 Michigan Tech alumnus Tim Swanson was named CEO of Bettcher Industries. Located in Birmingham, Ohio, the company makes equipment for food processing, foodservice, industrial, medical and other uses. The story was reported in several publications including Crain's Cleveland Business, the National Provisioner and Benzinga. Swanson earned a bachelor's degree in mechanical engineering and a master's degree in operations management both from Michigan Tech.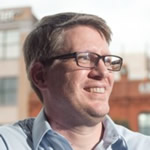 Lawnbot.biz, a sales and payment platform for outdoor home services, named Michigan Tech alumnus Erik Alburg as the company's first chief technical officer (CTO). Before joining Lawnbot, Alburg was the product manager and engineering manager at Modustri, a Grand Rapids, Mich.-based IOT startup. Prior to Modustri, Alburg was the head of development at Thinaire. He has a BS in mechanical engineering from Michigan Tech.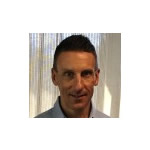 Alumnus Joe Taddeucci has been named Director of Public Works for Utilities for the city of Boulder, Colorado. Taddeucci joined the City of Boulder in 2005 as an engineering project manager and was promoted to Water Resources manager in 2012. Prior to joining the city, he was an engineering consultant for 15 years. Taddeucci holds a bachelor's degree in civil engineering from Michigan Technological University.
Michigan Tech electrical engineering alumnus Tim Pozsgai was featured in the story "Medway High School Students Share Stories to Honor Local Veterans," in the Medway Wicked Local (Massachusetts). Pozsgai grew up in Trenton, Michigan, and enlisted as an electrician. Pozsgai spent four years on active duty in the Navy, deploying to the Mediterranean and the Persian Gulf. When his enlistment was up, Pozsgai decided not to re-enlist and attended Michigan Technological University where he earned a degree in electrical engineering, supported by the G.I. Bill.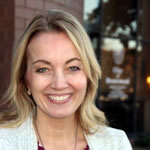 Michigan Tech alumna Lori Lange '96, has joined the engineering team of the City of Brentwood, Tennessee. She previously was the Construction Director with the Tennessee Department of Transportation. Lange graduated Summa Cum Laude with a Civil Engineering degree from Michigan Technological University.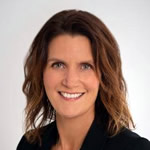 With organizational changes within Lundin Mining, CEE alumna and PCA member Kristen Dolkey-Mariuzza has accepted the position of Vice President – Environment & Social Performance. Kristen is currently employed with Lundin Mining as the Eagle Mine Managing Director. Mariuzza is a licensed professional engineer and holds a Bachelor of Science in Environmental Engineering from Michigan Technological University.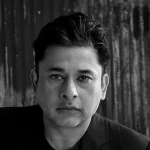 Michigan Tech alumnus Shawn Vij '92, was the subject of the article "Author Shawn Vij Talks About Corporate Success in his upcoming book," in The Statesman, one of India's oldest English newspapers. As Vij clearly states, "It is about 'being' a conscious business that raises the overall human condition." It is not about philanthropy, charity, or corporate social responsibility but rather about always being a conscious business. It's about each of us doing the right thing always. Vij holds an MBA from Purdue University; MS in Engineering from the University of Michigan and a BS in Mechanical Engineering from Michigan Technological University. Vij was the subject of the article "India's Moral Fiber in Business," in International Business Times. As Global Business Leader, Shawn Vij argues in his new book, Moral Fiber – A Practical Guide to Living Our Values, companies that anchor on a higher purpose achieve greater results.
James A. Morrison is part of a team that received the 2019 Best in Small Projects Award by the Design-Build Institute of America at #DBIACON. The project involved the rearmoring of the 9-foot sediment bypass tunnel at Mud Mountain Dam in King County, Washington. Morrison, Vice President of COWI, has a BS and MS in Civil Engineering from Michigan Tech.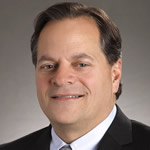 Doug Parks, a longtime General Motors engineer who oversees its autonomous and electric-vehicle programs, will become the automaker's global product development and purchasing chief. Parks joined GM as a tooling engineer shortly after graduating from Michigan Technological University in 1984 with a BS in Mechanical Engineering. His career included time as chief engineer of the Pontiac Solstice, Chevrolet Cobalt and Chevy Volt. He was promoted to vice president of global product programs under Barra when she was the head of product development.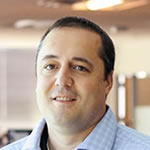 HDR has hired Thomas Stout to be part of the advanced technologies for surface transportation practice as the inductive pavement leader. This emerging practice uses inductive charging technology to wirelessly charge stationary and in-motion vehicles. "Vehicle electrification and automation go hand-in-hand and present many exciting opportunities," Stout said. Stout has a doctorate in computer engineering from North Carolina State University and received his master's and bachelor's degree from Michigan Technological University in electrical engineering and computer engineering respectively.
Michigan Tech Alumnus Jung-Hoe Hopgood '99, was mentioned in the article regarding the Keystone XL hearing in Pierre, South Dakota. Hopgood, a senior engineer with EXP Global Inc. out of Florida, was accepted by the board as an expert witness during Tuesday's meeting in Pierre. The story appeared in the Daily Republic. Hopgood earned an undergraduate degree in environmental engineering from Michigan Technological University before earning a masters degree in business administration from Ohio State University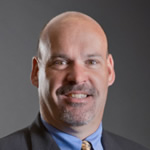 Michigan Tech alumnus Matt Smorch '89 has been named president and CEO of CountryMark. Scorch earned a bachelor's degree in Chemical Engineering and joined CountryMark in 2001. CountryMark is an American-owned oil exploration, production, refining and marketing company. The story appeared in Morning Ag Clips.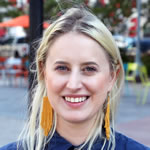 Rachael Barlock has received the 2019 Young Professional of the Year Award from the Michigan Section of the American Water Works Association. Barlock has demonstrated her facilitation and leadership skills working with water providers along the Huron-to-Erie Corridor in the update of the drinking water monitoring network. She holds a BS in environmental engineering and an MS in civil engineering from Michigan Tech.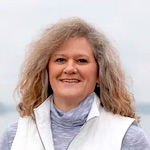 The Mackinac Bridge Authority (MBA) has found its new chief bridge engineer: longtime Assistant Bridge Engineer Julie Neph. Neph, who has been with the MBA for the majority of her career, will begin her new role on Nov. 3. Neph has been responsible for management of a variety of both in-house and contracted projects for the maintenance of the Mackinac Bridge and facilities. She keeps 4 million motorists safe every year. She and Executive Secretary Kim Nowack represent the MBA as members of the International Cable Supported Bridge Operators Association. Neph joined the MBA after one year in the Michigan Department of Transportation's (MDOT) Engineering Development Program. She graduated from Michigan Technological University with a Bachelor of Science in civil engineering. Her hometown is Sanford, and she currently lives in Cheboygan with her husband, Dave. They have two sons who are both currently attending college.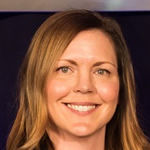 Denise Rizzo (ME-EM PhD 2014) was elected fellow of the Society of Automotive Engineers (SAE) for 2019. Dr. Rizzo is Senior Research Mechanical Engineer at the U.S. Army CCDC Ground Vehicle Systems Center (GVSC), formally U.S. Army Tank Automotive Research and Development Engineering Center (TARDEC)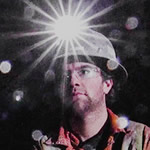 Michigan Tech alumnus Don Njegovan was featured in the article "Osisko Mining Appoints Mr Don Njegovan as COO," In Steel Guru. In his role as Chief Operating Officer, Mr Don will have overall responsibility for coordinating the feasibility study for the Windfall Project, organization of the development of mining activities and leadership of the mining team for Osisko. Njegovan holds a Bachelor of Science in Mining Engineering from Michigan Technological University and a Bachelor of Arts degree from the University of Manitoba.
Michigan Tech mechanical engineering alumnus Keith A. Foerster was featured in the article "Lazydays Names Foerster VP of Service Operations," in RVBusiness. According to a press release, Foerster joins Lazydays from Heraeus Medical Components, where he served as president and general manager of North and Central America Operations and led a team of 800 employees in four operating locations.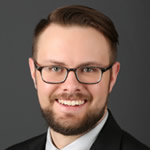 Civil Engineering alumnus Brandon Maurisak is one of Mass Transit's 40 Under 40. Mass Transit Magazine recognizes 40 young individuals each year that are making a name in the public transit industry. Public transit and rail electives were offered as part of the civil engineering degree program at Michigan Tech, which Maurisak credits for exposing him to characteristics of transit modes, route planning and system operations. His early exposure to rail transit and his professional life came full circle when, in 2013, following his recruitment by AECOM, he worked on the design of an extension of the system kick started by the Hiawatha.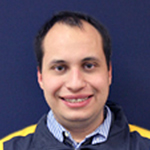 Michigan Tech alumnus Jason Markesino was featured in the article "2019 Engineering Leader Under 40: Jason Markesino, 37," in Control Engineering. Markesino has a BS in Mechanical Engineering with Robotics and Automation Emphasis from Michigan Tech. In 2013, Jason became the lead electrical mentor of Team RUSH, a FIRST Robotics Team.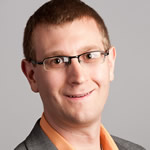 Michigan Tech alumnus Karl Haapala, '01, 03 '08, was featured in the article "OSU Researchers Discuss Sustainability in Additive Manufacturing and New Sustainable Development Methodology," in AdditiveManufacturing.com. Haapala is an Associate Professor in the School of Mechanical, Industrial, and Manufacturing Engineering at Oregon State University, where he directs the Industrial Sustainability Lab and serves as Assistant Director of the OSU Industrial Assessment Center. He received his BS (2001) and MS (2003) in Mechanical Engineering, and his PhD (2008) in Mechanical Engineering-Engineering Mechanics as an NSF IGERT trainee, all from Michigan Technological University.