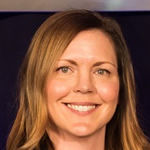 Denise Rizzo (ME-EM PhD 2014) was elected fellow of the Society of Automotive Engineers (SAE) for 2019. Dr. Rizzo is Senior Research Mechanical Engineer at the U.S. Army CCDC Ground Vehicle Systems Center (GVSC), formally U.S. Army Tank Automotive Research and Development Engineering Center (TARDEC)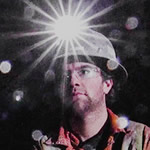 Michigan Tech alumnus Don Njegovan was featured in the article "Osisko Mining Appoints Mr Don Njegovan as COO," In Steel Guru. In his role as Chief Operating Officer, Mr Don will have overall responsibility for coordinating the feasibility study for the Windfall Project, organization of the development of mining activities and leadership of the mining team for Osisko. Njegovan holds a Bachelor of Science in Mining Engineering from Michigan Technological University and a Bachelor of Arts degree from the University of Manitoba.
Michigan Tech mechanical engineering alumnus Keith A. Foerster was featured in the article "Lazydays Names Foerster VP of Service Operations," in RVBusiness. According to a press release, Foerster joins Lazydays from Heraeus Medical Components, where he served as president and general manager of North and Central America Operations and led a team of 800 employees in four operating locations.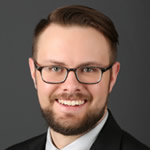 Civil Engineering alumnus Brandon Maurisak is one of Mass Transit's 40 Under 40. Mass Transit Magazine recognizes 40 young individuals each year that are making a name in the public transit industry. Public transit and rail electives were offered as part of the civil engineering degree program at Michigan Tech, which Maurisak credits for exposing him to characteristics of transit modes, route planning and system operations. His early exposure to rail transit and his professional life came full circle when, in 2013, following his recruitment by AECOM, he worked on the design of an extension of the system kick started by the Hiawatha.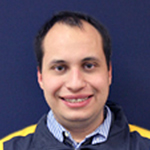 Michigan Tech alumnus Jason Markesino was featured in the article "2019 Engineering Leader Under 40: Jason Markesino, 37," in Control Engineering. Markesino has a BS in Mechanical Engineering with Robotics and Automation Emphasis from Michigan Tech. In 2013, Jason became the lead electrical mentor of Team RUSH, a FIRST Robotics Team.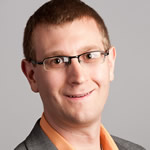 Michigan Tech alumnus Karl Haapala, '01, 03 '08, was featured in the article "OSU Researchers Discuss Sustainability in Additive Manufacturing and New Sustainable Development Methodology," in AdditiveManufacturing.com. Haapala is an Associate Professor in the School of Mechanical, Industrial, and Manufacturing Engineering at Oregon State University, where he directs the Industrial Sustainability Lab and serves as Assistant Director of the OSU Industrial Assessment Center. He received his BS (2001) and MS (2003) in Mechanical Engineering, and his PhD (2008) in Mechanical Engineering-Engineering Mechanics as an NSF IGERT trainee, all from Michigan Technological University.